Smart city on blockchain: Bruce Jeong, Investor & Deputy CEO at Fundshing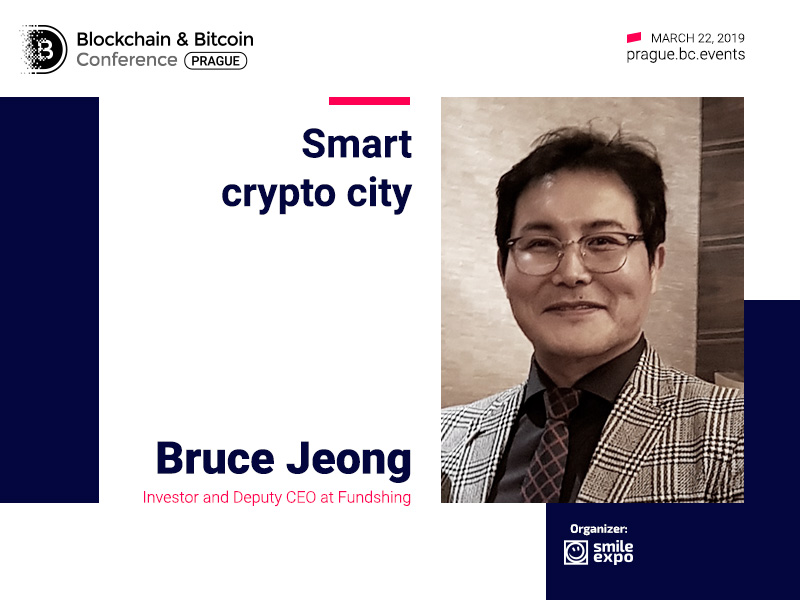 Non-developing agriculture, a huge amount of traffic jams, and polluted environment are just a part of the existing megalopolis problems. However, urban living conditions can be improved using new technologies.
On March 22, Bruce Jeong, Investor & Deputy CEO at Fundshing, will reveal how to create smart cities on blockchain technology. He will make a presentation: Smart crypto city.
Bruce Jeong runs Fundshing, a company offering various solutions based on blockchain for startups.
Platform's services include the assistance in ICO preparations and launch. To conduct a crowd funding, the company provides startups with its team of marketing specialists and lawyers.
Moreover, the expert gives advice at Bitxoxo. The organization was the first to issue BTC prepaid gift cards.
Bruce Jeong is Korea's representative of the International Decentralized Association of Cryptocurrency and Blockchain (IDACB). The Association develops the rules of cryptocurrency regulation and aims to protect the market from fraud.
---
Discover more about blockchain for smart cities from the expert at the conference!
Meet new speakers and key news of the conference