Blockchain for Business: Learn More from Miroslav Iwachow – CEE Industrial Sector Technical Leader at IBM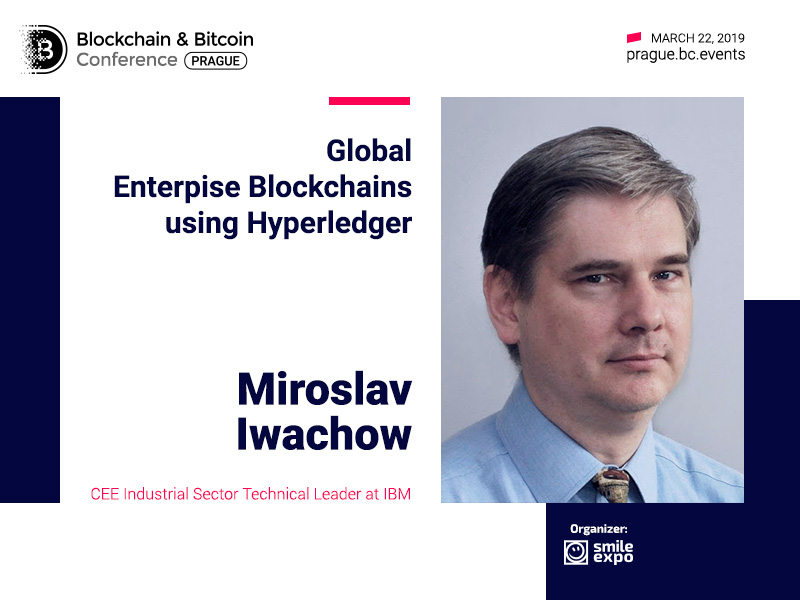 Today, blockchain is highly integrated into business, as the technology has proven to provide security of deals, increase transparency and boost transactions.
Business solutions enabled by Hyperledger blockchains will be discussed on March 22 at Blockchain & Bitcoin Conference Prague. CEE Industrial Sector Technical Leader at IBM Miroslav Iwachow will deliver the presentation titled "Global Enterprise Blockchains using Hyperledger."
Key points:
what Hyperledger is and how it improves enterprise blockchains;

TradeLens – blockchain solution for container shipping;

Food Trust – DLT solution for food safety tracking;

World Wire – solution for international money transfers.
Miroslav Iwachow is the technical engineer specializing on the industry 4.0 and Watson IoT system.
The speaker is Technical Leader for Central and Eastern Europe for the Industry Sector at IBM. The expert has been working in the corporation since 2010, taking positions of business analyst, information manager and developer of various projects.
Moreover, currently the specialist is an IT architect at IBM Watson Internet of Things project. Also, he works on the modern solutions for business optimization, quality control, augmented reality and predictive maintenance in manufacturing.
---
Learn more about DLT in business from the expert at the conference!
Meet new speakers and key news of the conference