Blockchain for famous people: celebrities investing in crypto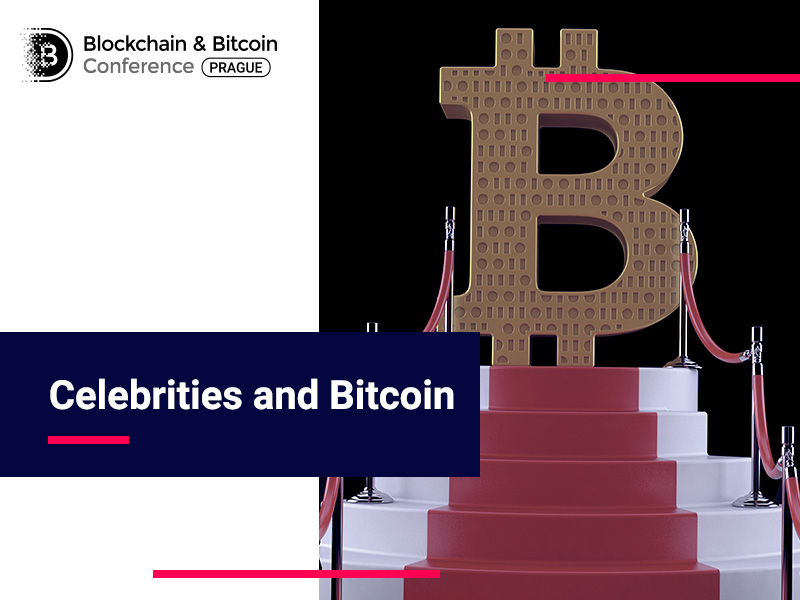 Blockchain tech can be utilized in various segments: from cryptocurrency creation to film production. Let's find out how and why celebrities use the technology as well as find out who sees its potential.
Lionel Messi
In December 2017, Argentine footballer and FC Barcelona captain Lionel Messi became an ambassador of Sirin Labs, an Israel-based company developing crypto smartphone Finney.
On his Instagram, the football player expressed his deep interest in technology and pleasure to join the company as a partner.
The official slogan of the advertising is 'Let's score a couple of goals together and bring the blockchain technology to the masses'.
Johnny Depp
In October 2018, Hollywood actor Johnny Depp began cooperating with blockchain-powered startup TaTaTu that creates films. The company offers to pay for the platform by crypto tokens.
In the context of cooperation, Johnny Depp will be working on the content along with Andrea Iervolino who founded TaTaTu.
Bjork
Icelandic singer Bjork offered her fans to buy album Utopic for not only fiat but also cryptocurrencies.
The songs from the album released in 2017 have been placed on the official website available for BTC, LTC or DASH.
Akon
In June 2018, American R&B and hip hop singer Akon announced the launch of his own cryptocurrency called Akoin. It would be used in Akon Crypto City being built in Senegal.
As commented by the musician, cryptocurrency would be handy for the African countries in various spheres.
Basta
In December 2017, Russian rapper Basta informed about the launch of his crypto project called Ticket Coin. It would help all token holders purchase exclusive customized products, event tickets, and access to the best concert areas with a 50% discount.
Michael Owen
In 2018, Liverpool footballer Michael Owen entered into cooperation with Singaporean startup Global Crypto Offering Exchange (GCOX) to issue cryptocurrency OWN.
Tokens would be a payment method for sports attributes as well as the donation to the organizations chosen by sportsmen. Besides, one can use these tokens to pay at training centers of Michael Owen.
Madonna, Lady Gaga, Jennifer Lopez, and Kelly Joyce
The singers accept Bitcoins as payment for their concerts. Fees range from 20 to 1500 BTC – each singer stipulates a different price.
Moreover, in 2018, Madonna entered into cooperation with Ripple within the project collecting charity money for orphans from the Republic of Malawi.
The Game
The hip hop musician joined blockchain-based company Paragon. The mission of the platform is to fuel a blockchain revolution of cannabis. The musician claimed his readiness for changes on Twitter.
DJ Khaled
In 2017, DJ Khaled took part in the advertising campaign for Centra – a crypto wallet connected to a debit card.
"Use your BTC, ETH, and other cryptocurrencies across the globe – they change the game," claimed DJ Khaled.
Pitbull
In 2107, American rapper Pitbull confessed he has been tracking Bitcoin and its exchange rate for five years already. The musician informed he did not have own Bitcoins but showed a warm welcome to the idea of cryptocurrencies.
Elon Musk
In 2018, CEO at SpaceX and Tesla Elon Musk posted a tweet denying own investments in cryptocurrency.
"Roughly speaking, I hardly possess cryptocurrencies, save for 0.25 BTC granted by my fellow," told Musk.
Bill Gates
Microsoft Founder Bill Gates shared his interest in Bitcoin as far as 2014. As he reported, Bitcoin is better than usual cryptocurrencies since it allows to conduct cheap money transactions.
Steve Wozniak
In 2017, Co-Founder at Apple Steve Wozniak told he had been interested in Bitcoin for a long time and tried to purchase it for the price of $70. However, he managed to buy the cryptocurrency when Bitcoin's price reached $700.
Wozniak commented that a math component of the technology was of bigger interest to him than investments.
Paris Hilton
In 2017, Paris Hilton told she was anxiously waiting for the participation in ICO of blockchain-powered project Lydian. This information appeared on her Twitter.
The blockchain project develops solutions for safe advertising and effective marketing.
Mike Tyson
In 2015, Mile Tyson presented his own crypto ATM and right away informed about the launch of a branded Bitcoin wallet.
You can see a copy of the boxer's face tattoo on the display.
Hugh Laurie
In 2015, Hugh Laurie bought Bitcoins calculated at $5000. Later, the actor commented that it was his friend's advice to purchase cryptocurrency. No information about Laurie's further investments is available.
Snoop Dogg
Rapper Snoop Dogg has been showing a warm welcome to cryptocurrencies for several years. In 2013, the musician tweeted about his plan for selling the next album for Bitcoins.
Later, in 2017, Sparkle Blockchain donated 1500 SparkleCoins estimated at $55 500 for the rapper's football team. Snoop Dogg appreciated this kindness.
Ashton Kutcher
In 2013, Ashton Kutcher's company A-Grade Investments parked a significant amount of money in Bitcoin payment operator BitPay.
In 2018, the actor announced the donation of XRP calculated at $4 m to the Ellen DeGeneres Wildlife Fund.
---
Join us at Blockchain & Bitcoin Conference Prague to hear experts discussing blockchain and cryptocurrency investment.
Meet new speakers and key news of the conference