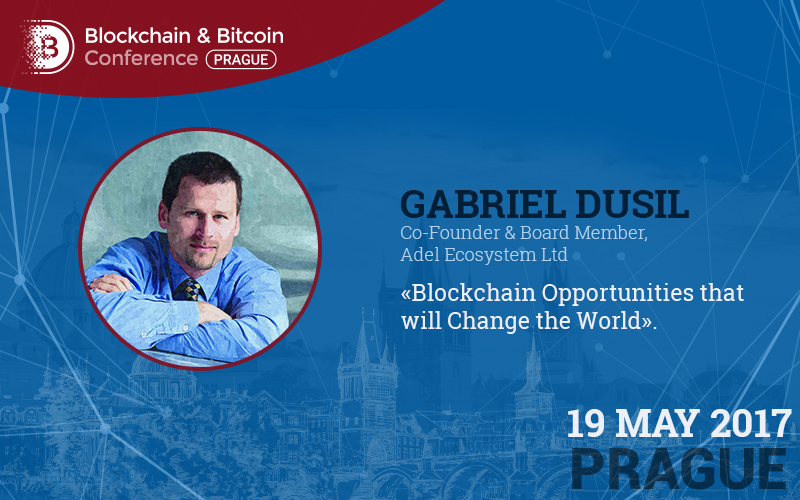 The issue of interaction inside the blockchain community as well as prospects of the new technology will be covered in the report of Blockchain & Bitcoin Conference Prague speaker Gabriel Dusil.
Gabriel is a co-founder and board member of Adel, a self-regulating crypto community, that forms an autonomous ecosystem. The project aims at the creation and development of blockchain-based solutions.
Before founding Adel, Gabriel has held leading positions in Motorola, VeriSign (part of Symantec), SecureWorks (part of Dell) for 20 years, dealing with marketing and sales. Gabriel also runs his own company, Euro Tech Startups, and manages two blogs: dusil.com and gabrieldusil.com.
Topic of his report at Blockchain & Bitcoin Conference Prague is "Blockchain innovations that will change the world".
The report will be dedicated to the creation of professional community and blockchain ecosystem, including all of its aspects: legal compliance, preventing illegal operations and customer-oriented approach.
The speaker will present Adel project and reveal all ins and outs of managing, team building, project integrity maintenance and challenges that may occur.
Register, in order to ask speaker questions on May 19.
Meet new speakers and key news of the conference