Blockchain smartphones sold for fiat money and expansion of AML legislation in Europe: digest of blockchain industry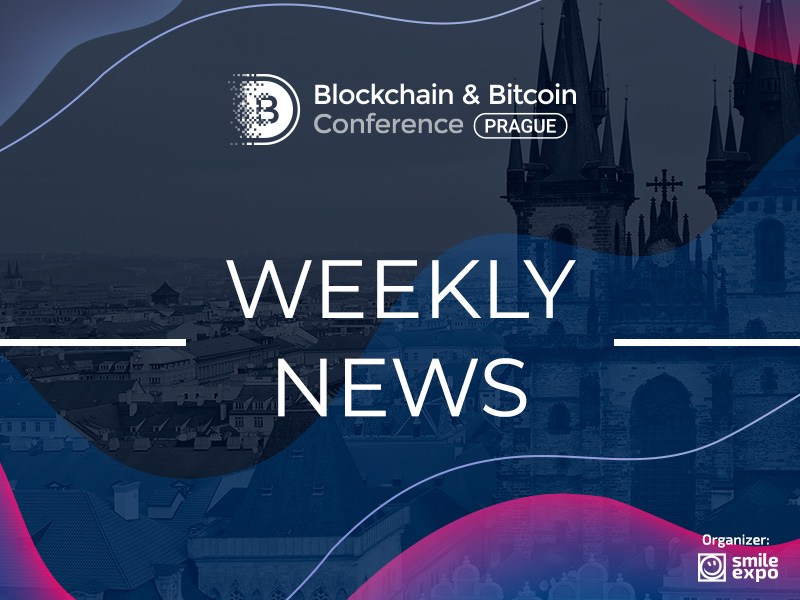 Bank of Liechtenstein launches a crypto trading platform, Emmanuel Macron summons to use blockchain in agriculture, and blockchain smartphone is now sold not only for cryptocurrency. Read about these and other news of the blockchain industry in our weekly digest.
Blockchain in agriculture, Europe
The President of France Emmanuel Macron offered to use blockchain in order to develop agriculture in the European Union. He voiced this idea at the 56th International Agriculture Fair in Paris.
Macron summoned European countries to unity in order to stand up against competition of China, USA, and Russia. He offered blockchain as one of the tools for supporting the competitive advantage.
Emmanuel Macron said, 'Europe is in the avant-garde of agricultural technologies. Therefore, we need to develop tools to monitor products from cultivation to packaging and recycling.'
ESMA supports the expansion of AML legislation
The Head of the European Securities and Markets Authority (ESMA) Steven Maijoor reported at FinTech 2019 in Brussels that he supported the further regulation of cryptocurrencies in Europe.
In particular, he supported the expansion of the anti-money laundering legislation. This implies that now the law will touch upon not only companies that exchange cryptocurrencies to fiat money but also those that change cryptocurrencies for other digital currencies.
Besides, Maijoor offered to extend new rules to ICOs. He reasoned his proposal with the fact that token sales need to be thoroughly regulated, as tokens are getting too similar to traditional financial assets.
EXODUS 1 sold for fiat money
Taiwanese blockchain smartphones EXODUS 1 from HTC will be sold not only for cryptocurrencies but also fiat money. It was reported by the company's representative at the Mobile World Congress in Barcelona.
Currently, blockchain smartphones are available only at HTC online store, but the manufacturer is negotiating with retailers regarding supplies to outlets.
Besides, the gadget can be purchased for LTC and BNB (previously these cryptocurrencies were not available).
Blockchain hackathon in Switzerland
Switzerland will host the large-scale Swiss Blockchain Hackathon organized by leading blockchain and IT companies from June 21 to June 23.
The hackathon aims to help companies understand the practical value of blockchain and find new business models for the technology. Organizers of the event expect to attract around 200 major players of the crypto industry.
Organizers are Trust Square, CV Labs, Bitcoin Association Switzerland, Crypto Valley Association, Swiss Blockchain Federation, and swissICT. The event will take place with the support from technology and finance companies such as PwC, Amazon Web Services, Cardano, Accentire, Agroscope.
Bank of Liechtenstein launches a crypto trading platform
Bank Frick opens an institutional subsidiary platform for cryptocurrency trading called DLT Markets.
As the bank reports, the goal is to provide institutional investors with a fully regulated and secure access to digital asset trading. Roger Wurzel, previously engaged in the business development of Bank Frick, was appointed a CEO of DLT Markets.
CEO of Bank Frick Edi Wögerer said, 'Our subsidiary enterprise will offer institutional customers a unique association of fintech companies and the bank regulated by the EU laws.'
---
Register to Blockchain & Bitcoin Conference Prague.
Meet new speakers and key news of the conference