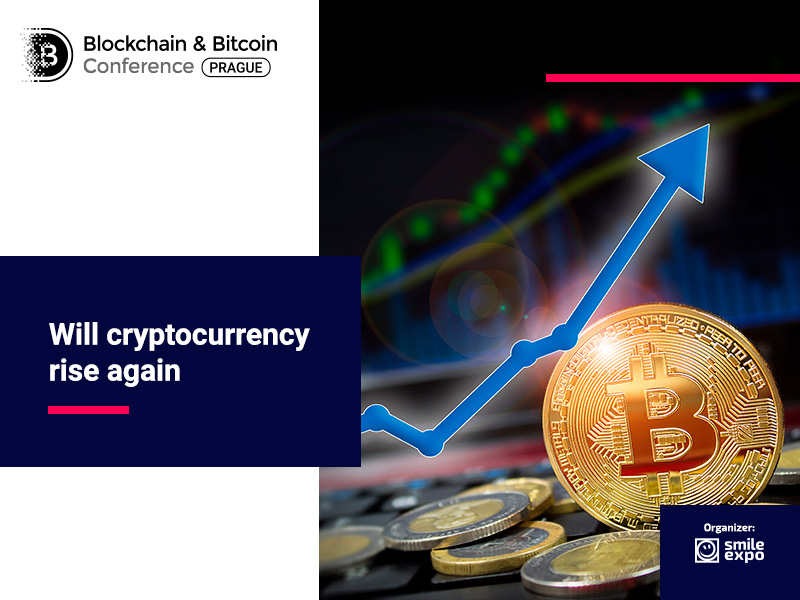 As shown in the statistics of Statis Group, traded volume on the cryptocurrency market will have risen twice by 2019. In spite of the considerable plunge in 2018, the consulting firm obtained such results.
Is cryptocurrency the future?

The notion of crypto resources went beyond traditional understanding of financial assets a long time ago, which is explained by the prospects of blockchain tech. Actually, any blockchain investor puts money in the development of the technology that would become a base of many future processes.
For example, Ripple (third place by cap across the globe) uses a protocol that allows to process operations with any currencies and assets. Thus, Ripple helps conduct international transactions between banks.
Unlike a centralized banking system, cryptocurrencies are based on a blockchain that serves reliable protection of these assets. What is more, blockchain tech has the following distinctive features:
process transparency;

operational speed;

safety;

stable work;

low transaction costs.
Blockchain is currently making many life processes easier and will bring even more changes to various spheres: from fintech to government sector. Those who understand its power, see a big potential in cryptocurrency investment.
Cryptocurrency market in 2019: expert forecasts

Cryptocurrency holders grew somewhat pessimistic at the end of 2018 because of the drop in the cryptocurrency cap that is currently estimated at just under $200 b. This influenced the cost of the leading cryptocurrencies: Bitcoin, Ethereum, Litecoin, and Dash went down in price by several times.
In spite of this year's market fluctuations, Statis Group's research demonstrates positive expectations in the crypto community. This can be explained by the never-ending advance in the decentralized sphere. What is also important, crypto enthusiasts always have to search for safe means of cryptocurrency storage and secure trade.
Meanwhile, governmental bodies such as the U.S.-based SEC undertake active actions to regulate the crypto industry. They are currently elaborating a code of rules in order to boost security and make trade more convenient. In such a way, a governmental contribution propels the technology development and helps take digital assets to a new level.
As demonstrated in the data given by Statis Group, cryptocurrencies would occupy 10% in U.S. asset trading by 2019. Besides, finder.com experts shared their forecasts concerning the future of the world's leading cryptocurrencies in 2019.
They have calculated that the following cryptocurrencies would grow in cap: Bitcoin (177%), Ethereum (243%), and Bitcoin Cash (77%). Such digital currencies will show the highest growth rate: Verge (105%), EOS (189%), XRP (327%), Bitcoin (164%), Ethereum (211%), and Stellar Lumens (100%).
Conclusions
According to Founder and CEO at Digital Currency Group Barry Silbert, fluctuations on the cryptocurrency market go on a pair with prosperity, which is a distinctive feature of any emerging phenomenon. That is why a slight drop is to be followed by dramatic growth and qualitative changes. Particularly, the expert claims that more institutional investors would enter the decentralized industry in 2019.
Meet new speakers and key news of the conference