Change in conference program: Arabdha Sudhir from Iconiq Lab to report instead of Sandris Murins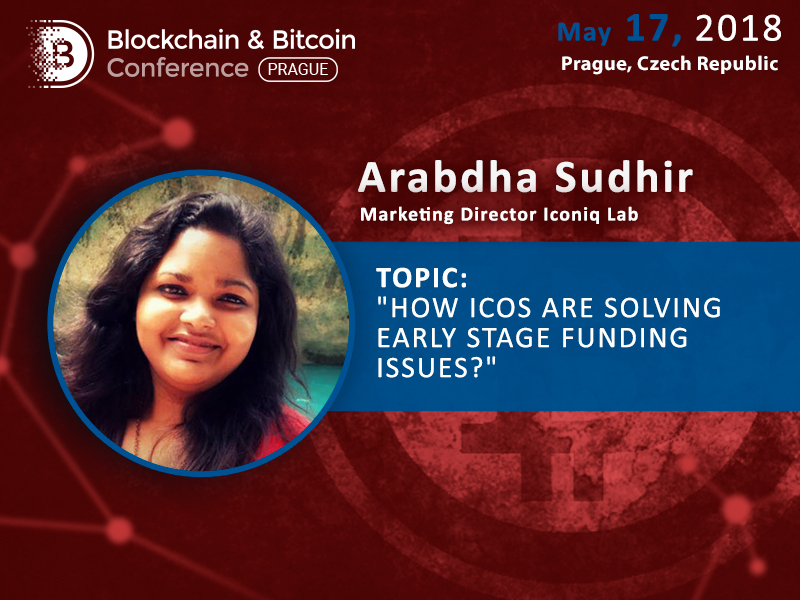 How ICO participants are solving funding issues in the early stages of project development? Get answer to this question at Blockchain & Bitcoin Conference Prague from Arabdha Sudhir, the Marketing Director & Co-founder of Iconiq Lab.
Arabdha Sudhir will make a presentation instead of Sandris Murins, the Co-Founder & Strategic Director at Iconiq Lab.
In her report, Arabdha will pay attention to the traditional methods of the investment project financing, explain what the tokensale is, and cover issues on the ICO market and their solution. Using the ICO Accelerator Iconiq Lab as an example, she will tell the audience how to solve the problem of the project financing during the startup launch.
Arabdha Sudhir is a marketing and advertising guru specializing in the IT sector. She worked with large international brands, including Coca-Cola, IKEA and Euromiliones. Arabdha was the Associate Director of Admissions at IE Business School, as well as founded the Master's consulting platform, Get Your Masters.
---
Register for Blockchain & Bitcoin Conference Prague
Meet new speakers and key news of the conference