What Is Waiting for Crypto in Next Two Decades? Co-founder of Adel Will Answer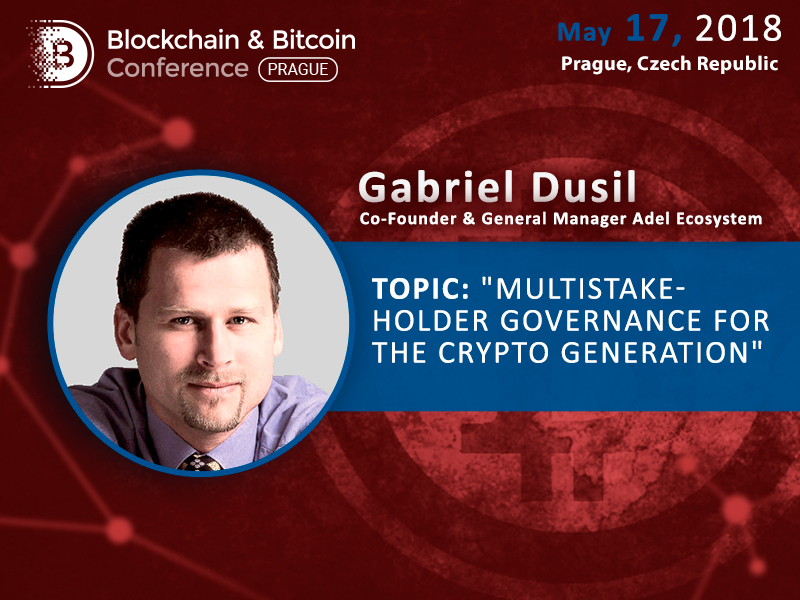 Blockchain technology is constantly changing the world thanks to innovations based on it. Since its appearance, a lot of spheres have already changed but what is going to happen next? Gabriel Dusil, co-founder and general manager of the Adel Ecosystem, will discuss the topic at the Blockchain & Bitcoin Conference Prague on May 17.
The speaker will deliver a presentation on the topic "MultiStakeholder Governance for the Crypto Generation".
Main points of the speech:
virtual communities that appear with the help of blockchain innovation;
evolution of the Borderless Citizen™;
how blockchain leads to renaissance of politics, economy and technology;
aspects of vertical and horizontal markets affected by blockchain;
future of the crypto sphere.
Gabriel Dusil specializes on the development of business internationally, strategic partnerships and communication with decision makers. He has been a sales and marketing expert for over twenty years. He has worked in such giant companies as Motorola, VeriSign, SecureWorks and Cognitive Security. Currently, he runs Euro Tech Startups s.r.o. and has a professional blog.
The expert co-founded Adel, a company which empowers blockchain innovations. It provides opportunities for investment and helps to create new projects offering its ecosystem. Collective start-ups and business plans which have success, are helped to get invested and to grow by Adel.
Get acquainted with the speaker and find out about the crypto future at the conference!
Meet new speakers and key news of the conference