What European Parliament Says About Blockchain? Dimitrios Psarrakis, Advisor at European Parliament, Will Give an Insight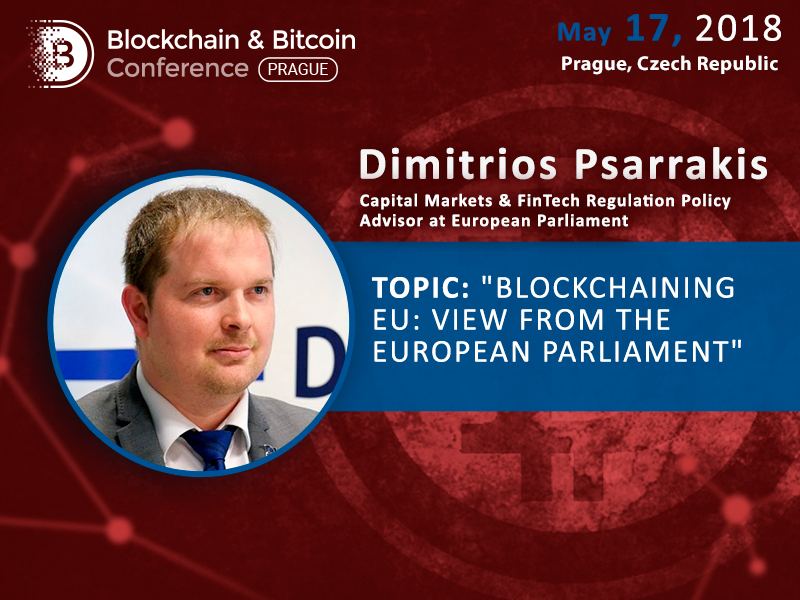 Blockchain technology has spread at a very fast pace and is implemented all over the world. Governments perceive and treat the technology differently, imposing hard regulations or encouraging further developments. How is Blockchain viewed in Europe? At the Blockchain & Bitcoin Conference Prague, Dimitrios Psarrakis, Capital Markets & FinTech Regulation Policy Advisor at European Parliament, will deliver a presentation titled "Blockchaining EU: View from the European Parliament" where he will discuss the issue in details.
Main points of the speech:
• regulations of blockchain which allow innovation to evolve;
• Resolution regarding standardization, scalability, data privacy / GDPR and cybersecurity;
• sectorial impact of blockchain;
• approach to ICOs and initiatives of ESMA and the Commission in the context of Capital Markets Union;
• cryptocurrencies in relation with the views of EP, banking and justice systems.
Dimitrios Psarrakis is a financial economist and the draftsperson of the Blockchain Resolution of the EP. He is a EP advisor, dealing with RegTech, European Fund for Strategic Investments II, ICOs and AI in financial industry.
He is an expert in industry of finance and banks, and the EU policy regarding macroeconomics. The speaker used to work as financial policy advisor at the Parliament of Greece, and financial risk analyst at ING Investment Management and Proton bank.
Interact with the speaker and learn about how Blockchain operates in Europe at the conference! Register
Meet new speakers and key news of the conference