Decentralized exchanges for cryptocurrency trading: how DEX function today?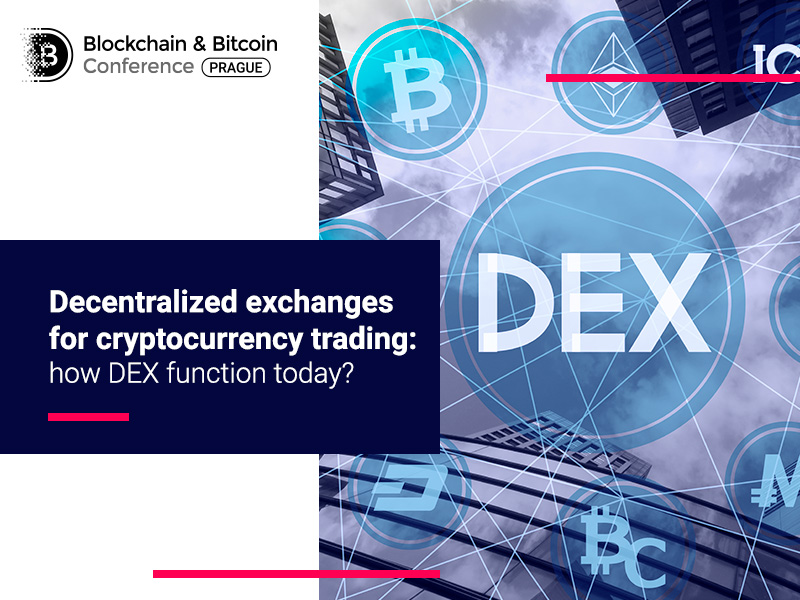 Cryptocurrency exchange and trading is performed at exchanges, but not all platforms can guarantee total security to users.
Apart from standard trading platforms, decentralized exchanges (DEX) are available for cryptocurrency traders today. Read further in the article about characteristics and advantages of DEX.
Centralized vs decentralized exchanges
A decentralized exchange (DEX) is a platform that operates basing on a distributed ledger. It does not contain user personal data and plays only an informative function, assisting in finding matches between cryptocurrency buy and sell orders.
For the first time ever the idea of DEX emerged after Mt. Gox Bitcoin exchange was hacked: crypto experts raised the concern that decentralized currencies should not be traded at habitual centralized exchanges.
Decentralized exchanges ensure protection against hacking attacks, as they do not store user assets. Customers are protected against losing funds in such a way.
Besides, while a specific organization or a group of individuals controls centralized exchanges, DEX exchanges are managed automatically and trading is conducted without financial intermediaries.
How do decentralized exchanges work today?
As DEX exchanges do not have a single control center and are built on a distributed ledger, they guarantee a number of advantages.
For example, decentralized exchanges maintain complete anonymity of users, and attacks become useless. It is impossible to receive access to customer assets and data, as DEX does not use personal profiles and does not require a verification.
Besides, the distributed architecture of such platforms does not allow authorities to close them or block accounts.
Despite the positive aspects of decentralized exchanges, there are some difficulties in their operation:
many DEX exchanges offer just some trading tools, whereas stop loss, margin trading, and landing are often unavailable;

as DEX exchanges are often managed by smart contracts, cryptocurrencies that do not support them are restricted for trading;

sometimes selling or buying cryptocurrencies is difficult due to the low trading volume;

no customer support.
Popular decentralized exchanges
IDEX
IDEX decentralized exchange allows for transactions with Ethereum tokens using a crypto wallet.
The service updates the data about deals in real time, and the platform's smart contract checks all transactions before they are sent to the Ethereum network.
The exchange also conducts arbitrage transactions. Arbiter ensures that orders are fulfilled consecutively.
Waves DEX
Waves DEX, a decentralized exchange from Waves platform, was launched in March of 2017.
The platform offers options for buying and selling cryptocurrencies and trading pairs with fiat money.
A special algorithm matches buy and sell orders in terms of price and volume. Transactions are processed in the same way as at centralized exchanges, but at the same time, a high level of security is maintained.
Bancor Network
Bancor Network is a decentralized exchange based on Bancor blockchain with automatic pricing mechanism.
The platform offers a possibility to convert cryptocurrency using smart contracts.
All ЕRC20 tokens interact without intermediaries, making transactions secure and fast.
In such a way, DEX exchanges are more reliable than centralized exchanges thanks to the high safety level: they guarantee anonymity and storage of funds. Due to the restricted functionality, decentralized exchanges are not for everyone, but they will be handy for seasoned traders that want to make fast transactions and without customer support.
---
Blockchain experts will discuss cryptocurrency trading at Blockchain & Bitcoin Conference Prague.
Meet new speakers and key news of the conference