Endorphina To Bring the World First Bitcoin Themed Slot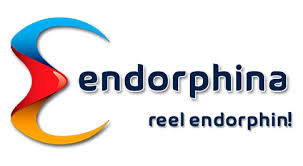 Endorphina, online gaming software provider, is relieving its big secret – Satoshi Secret. And that is the name of a new online slot, inspired by the crypto currency overwhelming success.
New online slots are something that everyone looks forward to, but when it comes to Endorphina HD games of fun design packed with a plenty of breathtaking features, that is when the outcome always meets the innermost players' expectations. And if that would not be enough, here is another reason why you should be waiting with eager anticipation for the new game – it will be the first online slot in the world devoted to "the currency of the future".
The company does not give away many details about the new Satoshi Secret slot, unleashing the name only. So there is still much to be discovered: are there going to be any Wilds, Free Games, Re-Spins, or a Bonus Game? Only one thing is sure the company is about to deliver something never seen before and the new game is definitely something worth looking forward to.
The new Satoshi Secret slot will be first introduced to the public on May 14th at the Bitcoin Conference Prague. It is a thematic conference where not only the Czech Bitcoin community, but also participants from Russia, Poland, Slovakia, Hungary, Germany, and in general all Bitcoin enthusiasts of Central and Eastern Europe will be gathered. One of the topics to be discussed at the conference is Bitcoin in Gambling.
Jan Urbanec, business development manager of Endorphina, comments: "We are working on an innovative product with better features, graphics and sounds. Our whole team is very enthusiastic about the new game to be released. Whereas bitcoin casino is no longer a news to the industry, our new bitcoin themed slot is something no one has never done before. Endorphina is opening a new epoch in the igaming world. And we couldn't find a better event that the Bitcoin Conference Prague for the very first release of the slot."
About Endorphina
www.endorphina.com
Endorphina, headquartered in Prague, Czech Republic, is a software provider that offers a wide range of Flash-based slot games for online casinos. The company is proud of uniting the best online gaming experience and cutting-edge technology to create games that attract players with not only its beautiful design and authentic atmosphere but the real thrill of gambling.
For more information please reach the team at [email protected] or +420 222 564 222.
Meet new speakers and key news of the conference