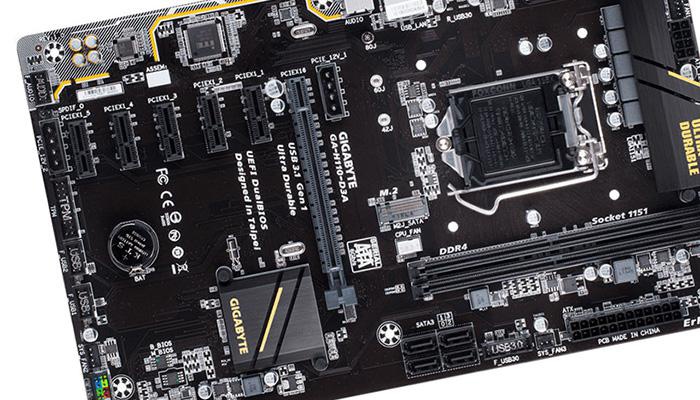 Gigabyte Technology produced a cheap motherboard for miners - Gigabyte H110-D3A, according to ModLabs IT portal.
Device can be comfortably placed within the ATX board. Intel H110 Express is built in, same as five slots for PCI-Express x1 and one PCI-Express x16 graphics cards. LGA1151 socket integrates the processor. Two RAM slots can fit up to 32 GB of DDR4-type memory. Sustainability to continuous loads is the thing that differs this board from the others. This is of major importance to miners' needs.
Hardware connection is carried out through four USB 3.0 ports, D-Sub video output, as well as PS/2 ports for the mouse and a keyboard. LPT and COM sockets will be available as well.
Subscribe to the news of Blockchain & Bitcoin Conference Prague on Facebook and Twitter!
Meet new speakers and key news of the conference