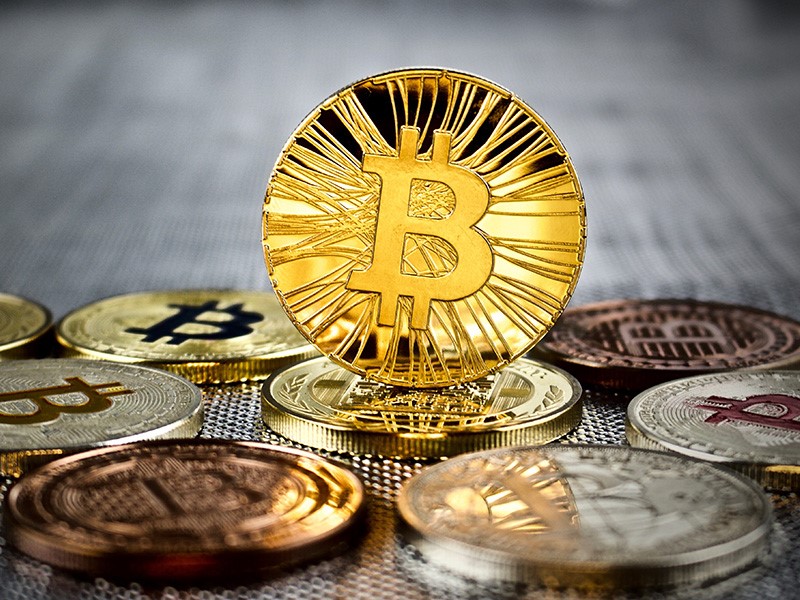 Cryptocurrency market hit all the records in 2017. The dynamic of cryptocurrencies' price growth was shocking as, for example, over 2017 Bitcoin has experienced twenty-times growth. Rising from$1000, it reached its peak at $20 000, with a price of around $8 000 now.

Bitcoin price rate 2017 - 2018
Ethereum, in its turn, followed Bitcoin, and its price rate changed by 5700% over the year, currently having a price of around $450.
Considering cryptocurrencies' prosperity over 2017, the forecasts for this year are positive. Promise for profits attracts not only investors but even those who have just became familiar with cryptocurrency, and the question how to invest is being frequently raised.
What you should know before investing in cryptocurrency
Successful investment may lead to big profit gains, however, it is important to understand which cryptocurrency is worth investing in. Price rate is influenced by the development of cryptocurrency. Renovation of platforms, new launches, and cooperation with banks and other companies contribute to cryptocurrency's reliability. Today, cryptocurrencies that have the best index are Bitcoin, Ethereum and Litecoin. Such altcoins as Ripple or Monero also show positive tendencies, attracting more and more investors.
Ways to invest in cryptocurrency
1. Buying cryptocurrency
Buying cryptocurrency, holding it and waiting for its price growth is a popular way to invest.
Where can you buy cryptocurrency?
Coinbase is a website for the easiest buying of Bitcoin, Ethereum and Litecoin. By simply creating and verifying account, it is possible to buy any of the three currencies with US dollars from you card or a bank account.
Cex is another server for buying cryptocurrency. Using Cex, it is possible to buy Bitcoin and Ethereum from any country, after passing fast and simple verification.
BitPanda is probably the best server to use for European citizens. It supports Bitcoin, Ethereum, Litecoin and Dash, which you can buy with euros.

Buying cryptocurrency has both advantages, as well as drawbacks. The positive thing about buying cryptocurrency is that you will actually own and hold digital coins. But it is important not to forget that buying cryptocurrency is the long-term investment, which will not bring you instant profits. Moreover, holding cryptocurrency should be done carefully as the digital cryptocurrency wallets may be hacked.
2. Trading
Trading cryptocurrency as CFD (Contract for Differnce) derivative is another way to invest in cryptocurrency which is gaining popularity. It usually done through brokers on special platforms.
How to trade cryptocurrency?
AvaTrade is probably one of the most popular platform for trading. It enables the trading of Bitcoin, Ethereum, Litecoin, Ripple and Dash, and provides four ways of trading: CFDs, Forex, Social Trading and Spread Betting.
Plus500 is a firm providing CFD trading. It supports Bitcoin, Ethereum, Litecoin, Ripple and IOTA. Plus500 is simple to use, and charges no commission.
XTB is the highest rated Forex and CFD broker of 2018. It is a reliable platform with a lot of different trading instruments available, allowing forex, indices, commodities trading as well.
Trading's big plus is that it makes fast profits possible. It is very accessible as $500 will be enough as a starting amount of money. However, one of the most important cons of trading is risk. It is possible to lose a big amount of money while trading. Also, stock exchange markets are not reliable, so it is important to have your currency in the reliable place protected from frauds and hackers. Another aspect to keep in mind is that sometimes trades could be cancelled because of system failures, or negative balance in case of margin trading may be a result.

3. Using cryptocurrency investment funds
Cryptocurrency investment funds allow people to invest in cryptocurrency in a safe environment. Investment funds are reliable and minimize risks. The first European cryptocurrency investment bank Tobam appeared only in 2017 in France. It is an alternative investment fund, which is not follow the European traditional fund structure.
---
Cryptocurrency investment funds are beneficial in a way that the money is held in hands of the experienced investors. However, using investment fund, it is necessary not to expect fast profits, as funds are aimed at gaining long-term profit. Investment funds also may impose commissions, also having a big amount of money as an entrance.
---
Cryptocurrency investment is popular way to gain profits, however, apart from pros, every way of investing has its cons. Before investing in cryptocurrency, it is important to evaluate your aims and abilities to invest successfully and profitably.
Subscribe to the news of Blockchain & Bitcoin Conference Prague on Facebook and Twitter!
Meet new speakers and key news of the conference