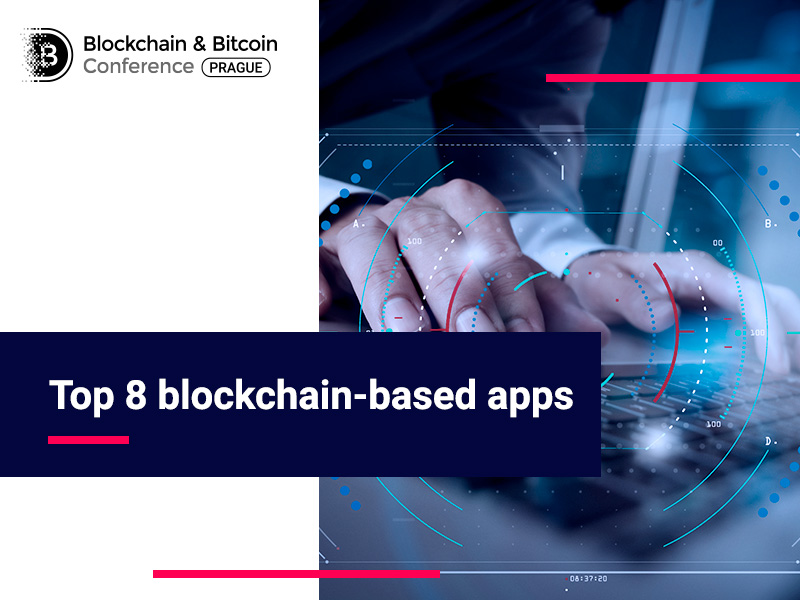 There are powerful blockchains such as Ethereum and Holochain in the digital universe. They serve a base for various apps that automatically become decentralized. Their contracted form is DApps (English 'decentralized applications'). These programs are more reliable and block-proof if compared with centralized software.
The market currently offers a wide range of DApps. They come in handy for job-seeking, product selling, and buying romantic presents. Read the article for more information about top eight blockchain-based apps.
Producer's Market

This application helps agricultural manufacturers sell their products direct to consumers. It allows to create a direct market with no intermediaries who in most cases offer higher prices. As a result, farmers get more income while clients buy products at a lower price.
Producer's Market currently offers agricultural products from across the globe, including the US, Mexica, and the Philippines.
Crypto Speech

Crypto Speech is a decentralized analog of social network Twitter. It works on Ethereum platform. The software can be used for sending messages to other users.
Crypto Speech's distinctive feature is a blockchain that takes part in all program records. That is why a user can neither edit nor delete their messages.
Holo-Health

The app is a human-oriented healthcare ecosystem. A user can utilize it to create a single medical record storing all the data about a health state. New results of medical research can be added to it.
All the data stored in a program is secure.
Holo-Health is built on Holochain ecosystem. The app has an open source.
Comet

Comet is a decentralized social network based on Holochain. The app was intended to be a Reddit's analog.
The software's aim was to solve problems with bots and fake accounts that spread spam and distort rankings of posts and comments. The social network will not be controlled by conventional moderators who may abuse their position or make mistakes. Every user may choose somebody to create good content.
Ethlance

Ethlance platform may be utilized for job-seeking and recruitment. A small fare (usually 2 cents) is needed to apply for a position or place a vacancy. This money goes for computer power consumption.
Freelancers are paid in Ether only.
The app operates on the Ethereum blockchain. Due to it, a freelancer and a client work in terms of transparent cooperation.
uPort

uPort is a decentralized app based on the Ethereum platform. It is utilized for person identification, account data sending and requesting, personal information management, and transaction signing.
uPort is based on self-sovereign identity meaning that each user controls private data and decides upon its sharing. A party can request access to account data of another person. This information can be available only upon the permission given.
In Zug (Switzerland), local residents can obtain a digital ID using uPort. The Ministry of Planning, Budget, and Management is currently implementing the app in order to verify citizens' documents.
Smart Diploma

Smart Diploma was developed by a Belarusian blockchain startup. Due to Ethereum-powered smart contracts, platform verifies diplomas and certificates of education.
Blockchain stores the information of the diplomas graduates get. If needed, an employer may verify whether an applicant graduated from this or another university, check its authenticity on Smart Diploma platform.
Ethernal Bridge

The software for romantics called Ethernal Bridge completes top 8 DApps. It gives an opportunity to put up a lock on a virtual bridge.
To eternalize your feelings in the digital universe, choose a type and a color of the lock. It costs 0.001-0.007 ETH. Write names of lovers on a love symbol. Then, choose a place on a virtual bridge and hang up a lock.
Conclusion
Currently, blockchain-fueled apps are a solution for users that care about the safety of personal information, documents, medical research. The thing is that such software is more reliable and helps ensure confidentiality. DAррs also allow to establish direct contact between employers and job-seekers, manufacturers and consumers. Due to this, interested individuals find it simpler to sell own products, establish business contacts, look for a job, and hire new employees.
Meet new speakers and key news of the conference