How can Blockchain Be Used in IT and Healthcare? Greg Erhahon, CEO of KompiTech, Will Give Examples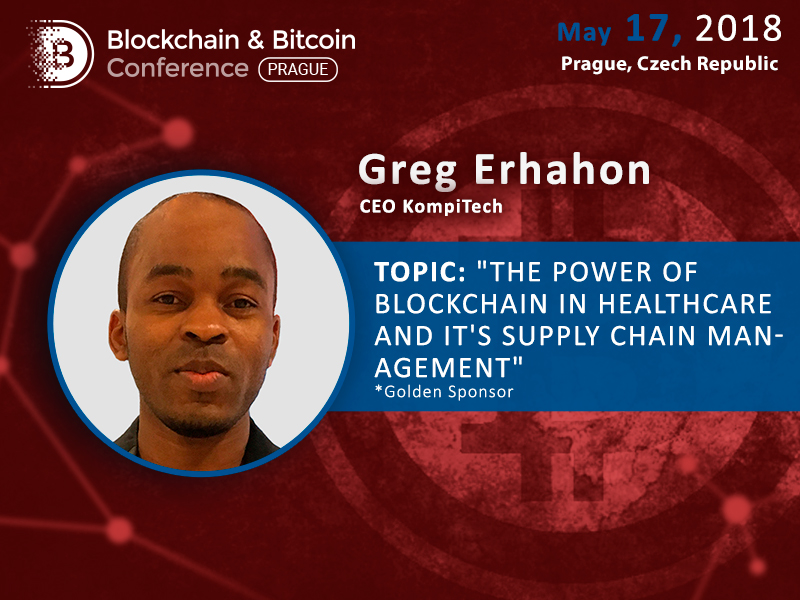 Distributed ledger technology is known for managing digital currency operations. But this is not the only possible way blockchain can be utilized. In fact, it has a lot of alternative uses that are becoming more popular and benefit other industries as well.
Where else can blockchain be employed? At the Blockchain & Bitcoin Conference Prague, Greg Erhahon, CEO of KompiTech, will deliver a presentation "Power of Blockchain in Healthcare and IT Services supply chain management" where he will introduce some ideas.
Main points:
• understanding benefits of Blockchain in healthcare customer consignment inventory;
• why Blockchain Smart Contract?
• use case - IT service providers ecosystem platform.
Greg Erhahon is the expert in blockchain operations. He has a broad experience of working in the global healthcare companies such as J&J and Covidien (now Medtronic). He has also worked in different insurance companies and corporations connected with financial sphere.
Currently, the speaker is the CEO at KompiTech, a technology company which is works on creating blockchain solutions for supply chain management. The company helps businesses to raise the quality level of its operations by developing new key points of their work. For instance, the business is being reviewed and analysed to see what technological operations are in need of improvement; then, the business is presented with new solutions and they are implemented in its work.
KompiTech will be a golden sponsor of the Prague conference. The company has been working in the sphere for more than ten years and has developed a wide range of IT services it provides by now.
Meet with the speaker and open other blockchain practices for yourself at the conference!
---
Meet new speakers and key news of the conference