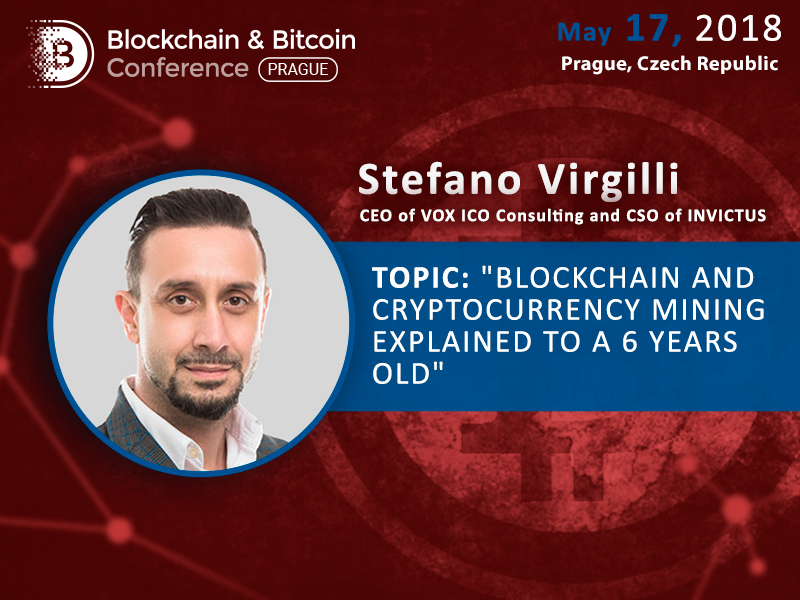 Blockchain embraces more spheres of our lives, however, encryption, hash calculations and security establishment still remain complex issues for a lot of people. In the framework of the Blockchain & Bitcoin Conference Prague, Stefano Virgilli, CEO at VOX ICO Consulting and CSO at INVICTUS, will deliver a presentation "Blockchain and cryptocurrency mining explained to a 6 years old" where he will clarify the concepts in simple terms.
Main points of the speech:
• what advantages peer validation in financial transactions provides;
• advantages for the stakeholders and the benefits in terms of cybersecurity;
• how traditional cybersecurity differs from blockchain security;
• understanding the complexity of hash calculation;
• gauging cost of transactions in blockchains like BitCoin;
• security in replicability prevention;
• opportunities for blockchain expansion outside the financial sector.
Stefano Virgilli is an Italian entrepreneur, operating business in Europe, Southeast Asia, Middle East and Africa. He is an expert in communication and innovations, and an advisor for multiple ICOs and blockchain-based projects, dealing with clients from various countries for twenty years.
Apart from being a CEO at VOX ICO Consulting, he also has a position of CSO at INVICTUS. The expert is a regular columnist for the Oman Observer and a columnist for Redacon. Currently, he is working at his second book about how culture influences business development. He is a TEDx speaker as well and an Adobe trainer with more than 80 certifications.
Get acquainted with the speaker and learn more at the conference!
Meet new speakers and key news of the conference