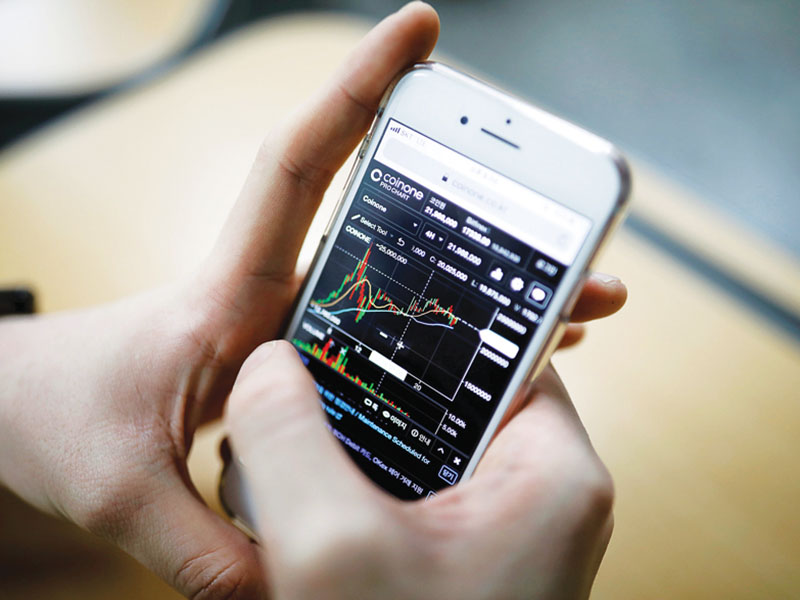 Despite the harsh exchange fluctuation, mining remains attractive to investors. Not everyone can afford expensive and powerful computing equipment. Therefore, apps for mining on smartphones are becoming popular. To keep up with the trend, developers of mobile apps started offering not only specially designed mobile wallets, programs for crypto assets storage, but also software for bitcoin mining on a smartphone.
Let us take a closer look at TOP bitcoin apps for smartphones in 2018.
Mining apps for Android
There exists a large range of blockchain apps for Android. Most of them have a similar operating mode and a graphical interface.

MinerGate Mobile Miner. This app allows crypto mining on almost any Android-based gadget, tablet or smartphone. The service is mainly aimed at parallelizing of calculating processes among participants to make mining maximally effective.
User-friendliness and interface are the pool's major advantages. The app neither overloads nor overheats a smartphone. Your email is enough to register in the program. However, the need in could mining for Bitcoin and Monero turns out to be a drawback. Besides, mining speed is 9 H/s only.
ARM Miner. One of the first bitcoin mining apps for Android. Unlike MinerGate Mobile Miner, this program is not a client's pool. A user account of developers is available on the service. The interface offers few options – only 3 tabs. The main con of the utility is ads popping up every 2 minutes. You can ban it buying the app's Pro version.
Cryptocurrency mining on a mobile device can get overheated and stuck.
NeoNeonMiner. Like ARM Miner, the app is connected to the pool so that a user can choose the needed variant. The interface is simple and easy to understand. Three tabs are available: mining, settings and info. 18 algorithms can be designed. The utility's major con is very slow speed – only 2.66 kH/s, which doesn't guarantee any profit.
Bitcoin Miner. The main feature of the bitcoin app – you need to enter a referral code to start mining. However, the developers didn't get to know where to find it. In their feedback on Play Market, users provide several variants.

Like the majority of blockchain apps for Android, the utility is user-friendly due to automated mining. You can choose a suitable tariff plan – free of charge one with limited speed up to 128 Mh/s and two paid.
Mining on iOS: is it possible?
There also exist utilities for cryptocurrency mining on Apple but not so many as for Android. The point is that the iPhones manufacturer is against operating programs in the background.
Mining on smartphones by Apple is available on new devices only. Try to mine with iPhone 4 or 5, and be ready to see your mobile phone paralyzed.

The most interesting apps are as follows:
Mobile Cryptocurrency Miner – a simple utility that would be compatible with an iOS version not lower than 11.1.
Coinface – a program for cloud mining of digital currencies. Earned money can be withdrawn only once in 24 hours. Only those iOS versions that are higher than 9.0 would work.
MobileMiner – an app created by a jailbreak developer Elias Limneos. The program has not been presented on AppStore so that you need to build it on your own using the developer's account. It is compatible with iPhone 8 and X only.
Conclusion
Before starting mining with a mobile phone, take the following aspects into account:
mining will load a battery and a processor, also your mobile phone or a tablet can overheat;
continuous Internet access is needed;
mining on smartphones takes more time compared to PC mining;
antivirus programs recognize the majority of mining apps as unreliable;
even the most powerful mobile phone cannot be compared to the calculating capacity of a computer farm.
Meet new speakers and key news of the conference