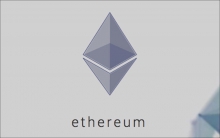 Ethereum platform has undergone some changes. From now on Bitcoin ATM can sell ethers.
The main reason why Ethereum isn't a serious rival to Bitcoin is the financial infrastructure. Now there is a solution of this problem.
As an experiment developers have used Lamassu ATM with modified source code. In the future it might provide an opportunity to develop several more scenarios. In particular, it can also interact with smart contracts or provide voting opportunities in decentralized autonomous organizations.
Renewed cryptocurrency ATM can be found in California. Such experiments and dynamic rates of Ethereum growth allow us to state that in the future creators of Bitcoin ATMs will bring in the advanced support of Ether.
Meet new speakers and key news of the conference