Cryptocurrency news: Binance in Europe and energy on blockchain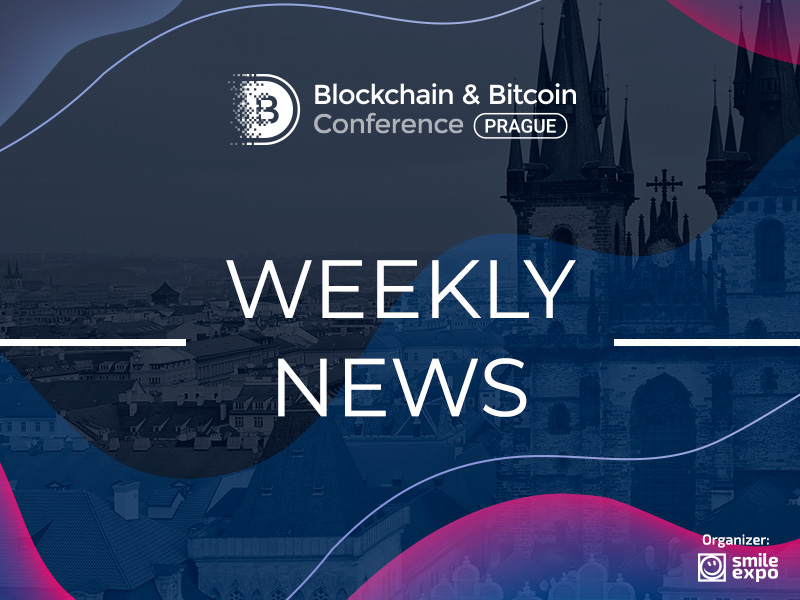 Binance has started operating in Europe, NASA offers to use blockchain in the aviation sector, while Spain is monitoring energy via blockchain. These and other events of the blockchain world are revealed in our digest.
NASA offers to enhance aviation data security using blockchain
Ronald Reisman, an aero-computer engineer at NASA, has offered to apply blockchain and smart contracts in order to improve data confidentiality in the aerospace industry.
According to the expert, a new system called ADS-B for air traffic controllers, which will be launched in 2020, won't provide full safety of aircraft location data.
To protect information, the engineer has presented an aviation blockchain infrastructure based on Hyperledger Fabric and smart contracts. It will allow to increase the confidentiality level, as the flight course data will be transferred through private channels.
Binance to enter European market
The largest cryptocurrency exchange, Binance, has launched a new platform for crypto and fiat currency exchange that will operate within Europe.
Binance Jersey's trading pairs include BTC/GBP, ETH/GBP, BTC/EUR, and ETH/EUR. To join the exchange, one should verify an account in accordance with the KYC rules.
Binance's press release states that the entry to the European market will allow to reduce concerns caused by Brexit.
WordPress launches platform with blockchain tools
Automattic, the parent company of WordPress, has introduced a platform for small and medium news websites with embedded blockchain tools – Newspack.
The platform will help news resources in technology selection, website development and support, as well as in safety. Publishers will obtain an access to blockchain tools using the Publisher product, which will assist in archiving content on the decentralized network.
The platform received $2.4 dollars from such companies as Google, ConsenSys, and Lenfest Institute for Journalism.
Platform's closed testing will start in July 2019, and the end of development is scheduled for January 2020.
Swiss bank launches crypto custody service
Switzerland's investment bank Vontobe has introduced a new crypto custody service for financial institutions and asset managers.
Due to the Digital Asset Vault solution, bank clients will get offers of cryptocurrency purchase, transfer, and storage.
Reportedly, following the launch of the service, Vontobel has become the world's first bank complying with standards required by both regulators and financial intermediaries.
Blockchain to monitor energy consumption
Iberdrola, Spain's major energy company, started applying blockchain to track renewable energy consumption.
The system was tested along with Kutxabank, a bank owning a substantial part of Iberdrola's equity. The company monitored energy consumption from three power stations in bank's offices using Energy Web Foundation, an open source blockchain platform.
Testing was successful. Thus, the company offers to integrate the system in order to improve the industry transparency using blockchain.
---
Stay tuned and follow the latest news of Blockchain & Bitcoin Conference Prague.
Meet new speakers and key news of the conference