Ripple review: reasons for popularity, differences from Bitcoin and places to buy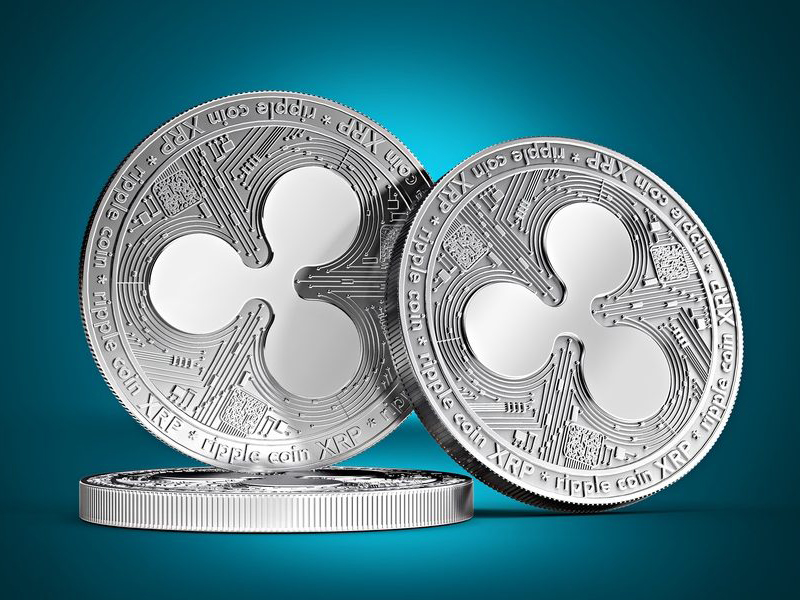 The rise and the following fall of Ripple cryptocurrency made a lot of fuss in the world crypto community, leaving no one indifferent. Let's figure out what the reason for its popularity is, in which aspects is Ripple better than Bitcoin, and how to buy XRP tokens and not fear to be cheated.
Why did Ripple become popular?
The cryptocurrency Ripple (XRP) began its epic rise in November of 2017. Then one coin cost about 20 cents. But on December 9, it began to grow. In just a week, it rose to 76 cents, and after 7 days – to $1.19, showing an increase of about 500% in two weeks.
Why did this happen? The hysteria began with a rumor about Ripple appearing on one of the largest cryptocurrency platforms in the world – Coinbase. There were even videos confirming that Ripple can be purchased there. The videos turned out to be a fake, but they did the trick: new investors began to massively buy the profitable token.
Then this hysteria was picked up by the media in December: Oracle Times wrote an article saying that Amazon will partner with Ripple in 2018. Bloomberg posted a material with a loud headline "Bitcoin is 2017. Ripple will grow by the end of the year." And after that, news.bitcoin.com portal posted the analysis "Will Ripple compete with bitcoin?" On a positive side, by December 31, 2017, the XRP token was worth $1.93.
The general excitement was picked up by TV channels. CNBC talked about how to buy Ripple – "the hottest bitcoin competitor" on the air. This put Ripple on its peak: on January 4 of 2018, the price of one token reached $3.86.
After the take-off, which made space rockets envy it, Ripple showed a slight correction: by January 8, XRP was $3.36. A little earlier (January 5) Coinbase denied rumors that Ripple tokens will be added to the listing. This undermined the cryptocurrency credibility – an almost equally rapid decline started. Today XRP costs about 60 cents.
Why is Ripple better than Bitcoin?
Unlike Bitcoin, Ripple can not be mined. Developers released 55 billion tokens at ones and put them on the market gradually: 1 billion coins a month. That's how they imitate mining activity. According to the analytical platform Coinmarketcap, today there are a little over 39 billion XRP in circulation.
But the main thing which makes Ripple better than Bitcoin is transaction speed. Initially, the coin was going to be an exchanger for cross-border transfers, and the company itself offered its services to large banks and corporations. Therefore, operations through Ripple blockchain are run very quickly: one transaction is processed in about 4 seconds. For comparison: an inter-bank cross-border transfer can take up to 3 days. About 1,500 transactions go through the network per each second.
Another difference is the incredibly low commission. Ripple itself gives such data: the transaction commission in their blockchain is $0.0004. For bitcoin blockchain, the commission is $28.23. The difference is 70 575 times.
In addition, Ripple has come up with an interesting protection against network meltdown. In Ripple, one can not create a bunch of free addresses and attack the network using multiple microtransactions. Why? Because to activate each wallet address, you have to put 20 XRP there. These coins will be kept in the wallet, and they can not be removed. Considering that today, one XRP costs about $0.6, for ordinary users the amount of $12 for creating one wallet is not that much.
How to buy Ripple?
As mentioned before, to create a Ripple wallet you need 20 XRP. This requirement works everywhere: whether it's a removable carrier or an exchange account. The system simply does not assign the address to the wallet unless it has 20 coins.
The most common and simple way – buying coins on the exchange. Let's analyze the purchase process on the popular exchange – Kraken.
Go to the exchange website and create an account.
Activate the account with the link from the email that you put in.
Verify your account. The exchange will request a two-factor verification. This is done in the Account> Get Verified section. You will need to enter your name, address and phone number. In some jurisdictions, you may also have to put in a bank account number.
Make a deposit to the exchange account. Account> Funding> Deposit.
In the menu with cryptocurrency pairs, choose the pair with XRP and the currency you put on the exchange deposit. For US dollars it will be XRP/USD. Select the New Order tab, switch to the Simple interface, enter the amount of coins you want to buy and click the Buy XRP button.
Be careful when buying XRP through suspicious exchangers. Ripple posted a number of trusted sources where you can buy XRP – use them and you can be calm about the safety of your funds.
Subscribe to the news of Blockchain & Bitcoin Conference Prague on Facebook and Twitter!
Meet new speakers and key news of the conference