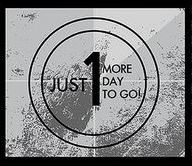 It is a high time to tell you about everything that you will enjoy at Bitcoin Conference Prague on May 14!
So what to expect at the forum?
Exhibition - more than 20 exhibitors
Conference - 25 speakers will report about all that concerns blockchain, cryptocurrency and future of the financial system
Start-up alley – Do you have a lack of new ideas and projects? It is because they all are at our onsite.
25 speakers, discussion panels, active moderators. We are waiting only for you!
Venue:
Kvetna 65, 140 21 Prague 4, Czech Republic
Prague Congress Centre
(A map is here: http://bitcoinconf.eu/en#place)
After the conference, you will enjoy both cheerful and useful after party among likeminded people.
Easy communication with colleagues and partners. What could be better?
Venue: «U třírůží»
Date and time: May 14, 2015 at 19:00
See you at the conference and thereafter - at the after party!
Meet new speakers and key news of the conference