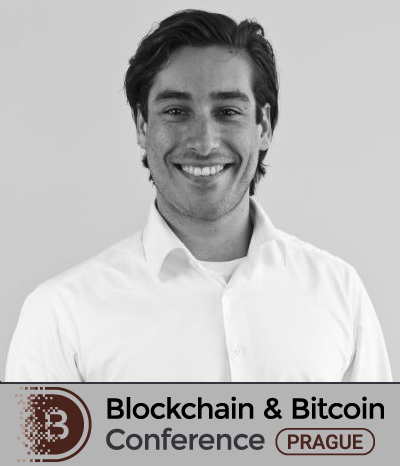 Founders of cryptocurrency startups often overestimate the speed of Bitcoin development and its price growth. These and other issues dedicated to crypto entrepreneurship will be covered in our interview with Alejandro De La Torre, Business Development manager at BTC.com.
---
Interviewer – Iliya Lopatin (Blockchain & Bitcoin Conference Prague)
Speaker – Alejandro De La Torre
---
– Alejandro, you have a great experience in entrepreneurship related to bitcoin. What percentage of bitcoin startups, in your opinion, does succeed and get a foothold in the market?
– I'd say that the percentage of startups that experience success is like in any fintech field. Bitcoin might be a tad more difficult because it is the first open-source currency.
---
– What mistakes do bitcoin startup founders make, and which of such mistakes have you made?
– Bitcoin startups believe that bitcoin will be develop quickly, which is not the case. You should remember that a bitcoin startup can only grow as fast as the tech grows. It is a mistake to believe that the price would continue to go up. Not always. Sometimes that price diminishes. It's something to consider when holding bitcoin to pay for company expenses.
---
– Your own SendChat startup has become a part of another company. In your case, is the merger a forced step or a normal stage of development?
– The merger was a great opportunity to have development and funding for my ultimate goal, expand bitcoin usage worldwide, so for me, it was a normal stage of development.
---
– From whom can one expect the greatest progress in developments related with Bitcoin and blockchain: from corporations or unknown startup founders?
– I believe that you will see the greatest progress from startups who are able to move quickly and change things up if the need arises. Corporations are too slow in this respect.
---
– It's been quite a long time since bitcoin introduction but, according to the different estimates, it is used by no more than 2% of population. As to the anonymous currency without national boundaries, it is not a lot. What does prevent bitcoin popularity?
– It is a currency that is just beginning to grow. The whole industry has to work for developing and selling bitcoin. It takes time to grow. Think about it, just 5 years ago bitcoin was worth as much as a penny and now it's worth over 1000 dollars. We'll get there.
---
– Does bitcoin require government regulation?
– This question does not make much sense as you cannot regulate an open-source currency such as bitcoin. This is the beauty of bitcoin. It does not require any government regulation to work. If I receive bitcoin, I can fully trust that I will receive the amount of bitcoins because of the way that bitcoins blockchain and network work.
Meet new speakers and key news of the conference