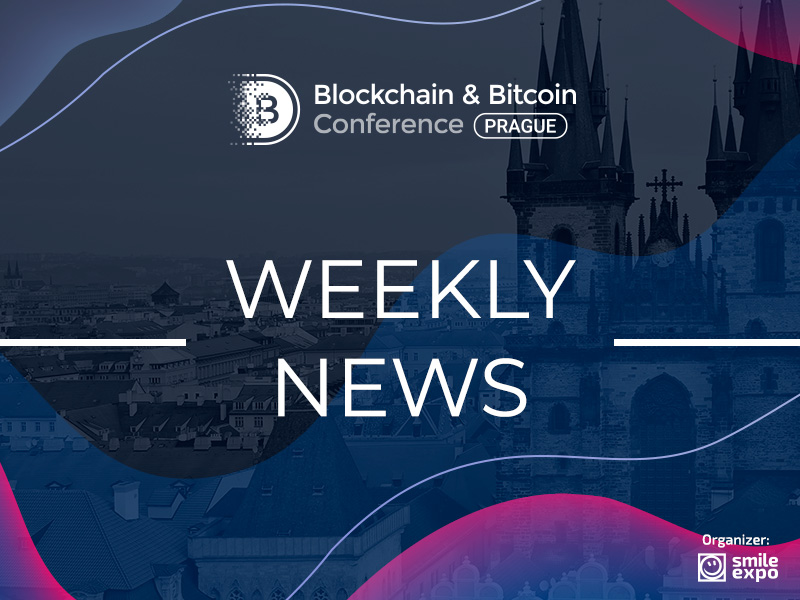 OTC platform from crypto exchange Binance, new services for non-US clients from Coinbase, the UN acknowledges virtual cash: more crypto and blockchain news over a week is given in the digest.
Binance launches OTC crypto trading

One of the largest exchanges Binance announced launching a trading OTC desk integrated into the main platform. Thus, addresses registered on Binance can use it while confirmed users can trade here. The platform offers only a digital currency exchange, orders are available from 20 BTC, all transactions are anonymous. As reported by Binance representatives, the exchange accepts multiple cryptocurrencies though does not name them.
Coinbase oversteps US boundaries

Crypto exchange Coinbase announced three pieces of news at once. It currently offers money operations in not the US only but also allows SWIFT transfers for institutional customers from Europe and Asia. Meanwhile, American, European and a bit later Asian users will soon be able to trade on Coinbase's OTC desk. Besides, Asian traders will have access to USDC that is backed by dollar reserves held by the exchange. Coinbase claims that it neither trades against its clients nor on a proprietary basis, this service is agency only.
Spanish Port of Algeciras becomes one of TradeLens blockchain participants

The Authority of the Spanish port in Gibraltar Bay joined blockchain network TradeLens. In such a way, it aims to improve the work of the bay and simplify partner cooperation: shippers, logistics companies, and freight forwarders. By the end of the previous year, 100 various organizations and 20 port operators onboarded this solution. TradeLens was developed by American company IBM in cooperation with Danish Maersk focused on overseas shipping and port terminals maintenance.
UN trusts crypto and blockchain

According to one of the UN's recent reports, digital currencies and blockchain-based technologies may dramatically streamline management efficiency. Due to distributed ledgers, centralized institutes will no longer be needed and instead replaced by new and more effective business and management models. It would eliminate bureaucracy and related fuss. The UN representatives mention the existence of operating blockchain-fueled systems for recording carbon emissions, person identification, property right registration. Besides, the organization aims at the usage of such technologies to combat slave trade and children trafficking.
Telegram Open Network from Pavel Durov may be launched in March

Platform Telegram Open Network, or Ton, developed by Pavel Durov's team may be launched in March. According to early messages, this darknet blockchain will be tested for investors in January. However, there is information on Telegram channel @Tgram that the launch date is rescheduled. The reason lies in the innovation of this project we haven't seen before. Currently, the platform is 90% completed. Pavel Durov remains silent about TON.
---
Stay tuned and follow the latest news of Blockchain & Bitcoin Conference Prague.
Meet new speakers and key news of the conference