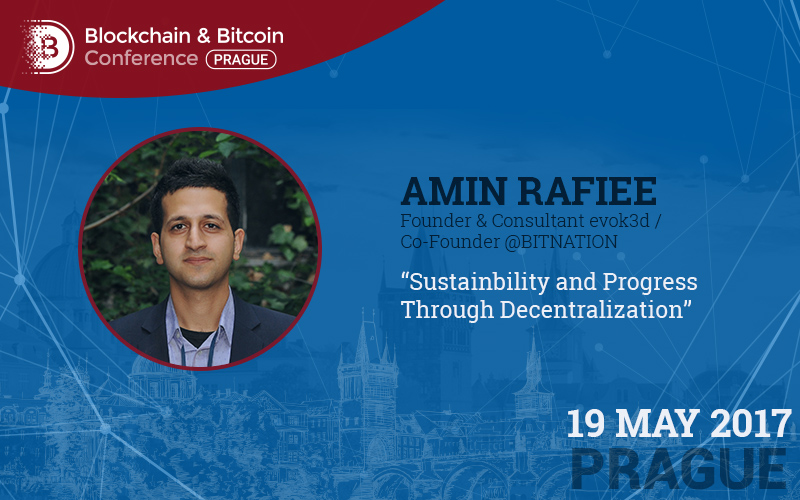 The freedom offered to the world by Bitcoin will be discussed by the speaker of Blockchain & Bitcoin Conference Prague, representative of world's first virtual state Bitnation, Amin Rafiee.
Amin Rafiee is an active member of the international Bitcoin community and participant of international blockchain conferences. He has been closely collaborating with developers of the largest Bitcoin companies for five years now. Being an advocate of transparency and decentralization, Amin keeps abreast of the changes in various fields: industrial design, engineering, marketing, business, philosophy, and psychology.
The title of his presentation at Blockchain & Bitcoin Conference Prague: "Sustainability and progress through decentralization".
Bitnation's solutions that aim at aiding the refugees in the EU region will be highlighted (developments within BITNATION BRER project won an award by Netexplo in association with UNESCO). Speaker will provide examples of using blockchain in alternative sectors.
What projects can contribute to science, society, law, communication? Why blockchain can replace hundreds of companies and government services and what lesson can we learn by viewing the adoption of the technology?
Answers to these questions will be given in Prague on May 19. Don't miss the chance to talk face to face with the speaker during the coffee break!
Meet new speakers and key news of the conference