Economist Dominik Stroukal to dwell on understanding of blockchain tech and cryptocurrencies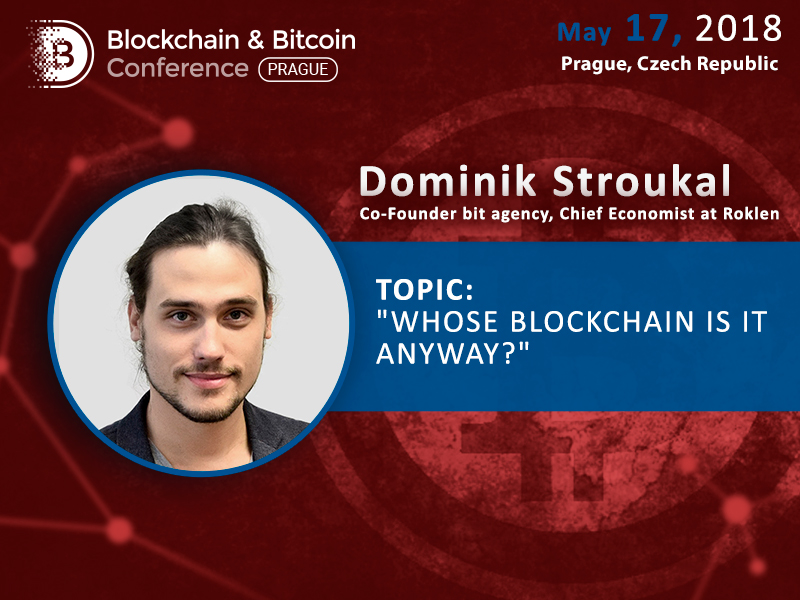 Why is it vital for the global community to come to an agreement about a unified definition of cryptocurrencies and blockchain? Dominik Stroukal, Co-author of the first Czech book about cryptocurrencies will answer this question at Blockchain & Bitcoin Conference Prague.
The speaker will deliver a presentation titled: 'Whose Blockchain is it anyway?'
The expert will tell how close regulators and the global crypto community are to the elaboration of cryptocurrency and blockchain terminology. He will also provide obstacles one faces when developing private blockchain. You will find out whether it is possible to build blockchain without crypto.
Dominik Stroukal is currently known as Co-founder at Bit Agency developing web apps. He also works as Chief Economist at Roklen, a company that gives professional advice in the financial sphere: merger, acquisition, investment, fundraising and inclusion of emerging technologies in financial services.
He is a former President at the Czech and Slovak Ludwig von Mises Institute. The speaker now heads another research organization - Liberální institut.
The expert is Co-author of the Czech book dedicated to cryptocurrencies: Bitcoin: Money of the Future.
Register to Blockchain & Bitcoin Conference Prague.
Meet new speakers and key news of the conference