René Bostic, the American Expert in Emerging Cloud Technologies, will speak at the Blockchain & Bitcoin Conference Prague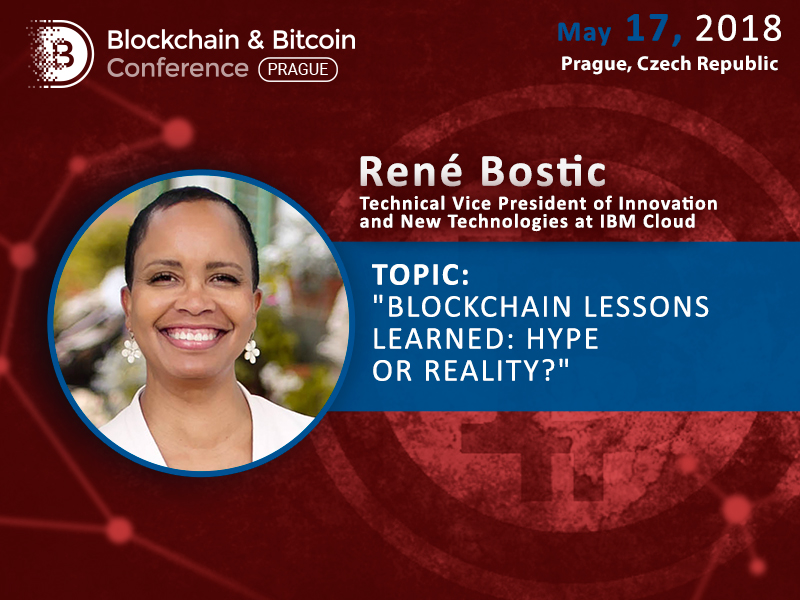 Within the framework of the conference, René Bostic, the Technical Vice President of Innovation and New Technologies for IBM Cloud, will deliver the speech on the topic Blockchain Lessons Learned: Hype or Reality?
Main points of the speech:
Understanding of Lessons Learned from the Blockchain case study.
Understanding of a Blockchain case study based on an active Blockchain Business Network.
Understanding of the Industries that are quickly adopting Blockchain technologies.
René Bostic is the expert in cloud computing, DevOps and emerging cloud technologies, and the member of the Society of Women Engineers (SWE) and the Society of Information Management (SIM). René has already presented at many conferences, such as IT Roadmap Conferences, the Gartner Enterprise Architecture Summit, and Cloud Expo, where she was named a faculty member for two conferences in 2017.
This time, René is going to talk about the Blockchain future, providing a closer look at a specific Blockchain case study. If you are interested in what Blockchain will bring for businesses soon, come to the Smile-Expo session in Prague.
Meet new speakers and key news of the conference