Smart contracts as drastic remedy for combating corruption. Report of blockchain developer Oleg Kudrenko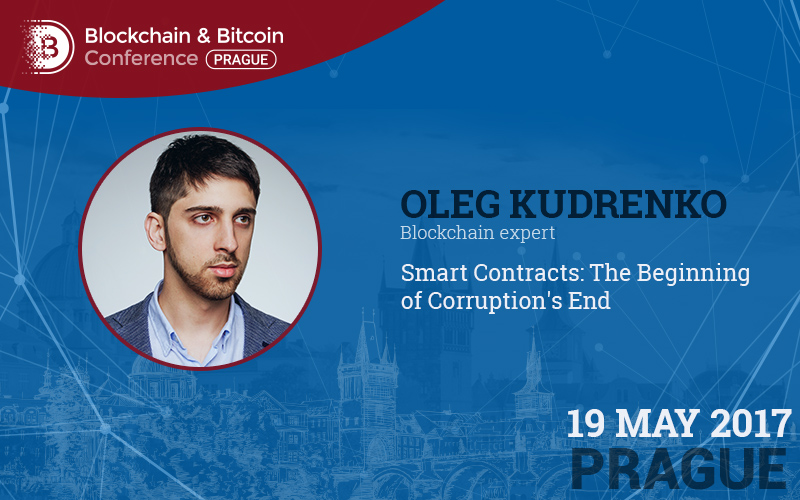 How smart contracts work and how they can be applied in our everyday life – Oleg Kudrenko, an independent blockchain developer and speaker of Blockchain & Bitcoin Conference Prague will cover these issues in his report.
Oleg gave the following example: "Every year, over 500,000 people get no compensations for flight delays. And this number refers to stats for the United Kingdom only! Now, imagine that these reimbursements are automatically backed by a smart contract. That means, each passenger would get the money without saying a single word to the airport crew. That would save time, money, and nerves of both airlines and passengers!"
"The difference between an ordinary and a smart contract is that the latter will be executed just the way it's composed, no more or less, with 200% guarantee. Even if you have a billion dollars in your pocket, you won't be able to change a tiny byte recorded on blockchain" the speaker explains.
It is the anti-corruption nature of smart contracts that will be discussed at Blockchain & Bitcoin Conference. "Smart Contracts: The Beginning of Corruption's End" is the topic of Oleg Kudrenko.
Ask speaker questions!
►► Register
Meet new speakers and key news of the conference