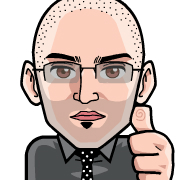 Preparations for such large-scale event as Bitcoin Conference Prague are in full swing, marathon of speakers' announcements continues. And today we are glad to present our next speaker - Giuseppe Greco.
Giuseppe is CEO and co-founder of crowdfunding platform Gok!llo GmbH. It is designed to let people or organizations publish their projects and get funded by other people who are willing to support them. Originators just need to describe their projects, quantify the funding target, and specify how backers would be rewarded. If the target amount has been reached when the fundraising period ends, then the project gets funded, otherwise collected funds are returned to respective backers.
Where Gok!llo is going to be really different is the way projects are funded since the company has based its funding model on a probability score and opted for Bitcoin as the payment method – these expedients will let capture more profit per transaction than competitors. Unlike pure Bitcoin crowdfunding, Gok!llo uses the cryptocurrency just as a cheap payment vector and collected funds are immediately converted to the currency of the project and safely held in a bank account.
Giuseppe Greco about Gok! Llo: «The project started about two years ago when me an my co-founders realized the enormous potential of crowdfunding and Bitcoin in contemporary markets. Once learned all about them, we decided to create a reference crowdfunding platform targeting any kind of individual regardless of his or her age, culture, education level... and on December 12, 2014 we funded Gok!llo GmbH in Berlin».
Smile Expo, organizer of Bitcoin Conference Prague, is working hard to make another professional conference dedicated to cryptocurrency even better. In addition to beautiful venue, all conference attendees will enjoy reports by the most interesting speakers with unique experience; the list of speakers will be continually replenished.
To become speaker of Bitcoin Conference Prague, complete the form on event website.
For more details, please visit bitcoinconf.eu.
Meet new speakers and key news of the conference