Senior Partner at Thompson&Stein, Artur Kuczmowski, Will Talk About AML & KYC Policies for Crypto Exchanges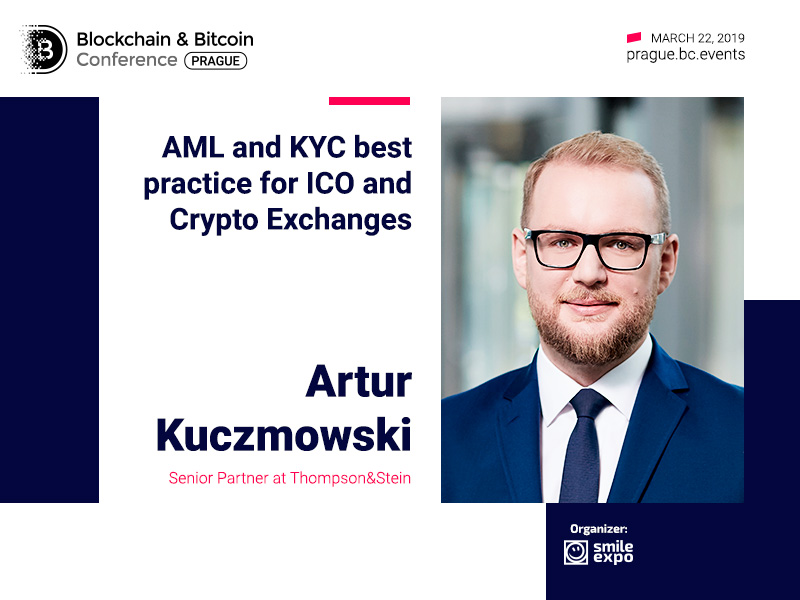 Crypto exchanges are trying to improve and develop their AML and KYC standards. Platforms keep integrating, updating and tightening these rules on their own initiative, as well as following regulators' recommendations.
AML & KYC standards for crypto platforms will be discussed on March 22 at the Blockchain & Bitcoin Conference Prague. Senior Partner at Thompson&Stein, Artur Kuczmowski, will deliver the presentation "AML and KYC Best Practice for ICO and Crypto Exchanges".
Artur Kuczmowski is a qualified lawyer with many years of experience in the field. Currently, he has a position of the Senior Partner at the international law firm Thompson&Stein.
The speaker offers law consultations for companies integrating blockchain and cryptocurrencies into their work. He helps different organizations to get licenses for crypto exchanges and wallets operation.
Apart from that, the speaker specialises in consultations regarding taxes. He helps companies to understand the taxation of transactions and international tax planning better.
---
Learn more about AML and KYC practices from the expert at the conference!
Meet new speakers and key news of the conference