Unique sections «Bitcoin operations» and «Regulation» at Bitcoin Conference Prague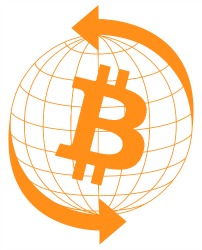 The pace of cryptocurrency development in the world proves that their popularity and market volumes are constantly growing. And holding professional events dedicated to digital currencies is in demand like never before. Successful experience of holding Bitcoin Conference in Moscow, Kiev and St. Petersburg has stimulated Smile Expo not to stop here. Therefore, this time global Bitcoin community will gather in the heart of Europe – in Prague.
Bitcoin Conference Prague will take place on May 14, 2015 in the best exhibition center of the Czech capital - in Congress Center «Praha». In comparison with already held events in other cities dedicated to this cryptocurrency, Bitcoin Conference Prague will significantly expand its scale. Thus, there will be 6 sections simultaneously running within the conference. One of them titled "Bitcoin Operations" will include reports of the following speakers:
Meinhard Benn: «Bitcoin micropayments at the tipping point»;
Henri de Jong: «Quantos liquidity pool services instant Bitcoin availability without volatility risk»;
Max Tertinegg will present case study: «How we got 600 retail outlets selling Bitcoin»;
Tim Mitja Zagar: «Living without a bank account. Cashila connects Bitcoin to current banking system»
And in section «Regulation» conference attendees will listen to:
Pavel Niedoba: «Legal frame of Bitcoin in Czech»;
Yves Jacques Nicholson: «Digital Currencies: Legal Issues and Regulation».
To learn detailed information about sections, speakers and ways to become participant of this grand event, please visit website of Bitcoin Conference Prague - bitcoinconf.eu.
Meet new speakers and key news of the conference