Water purifier on blockchain and cryptocurrency by BitTorrent Foundation. Week's crypto news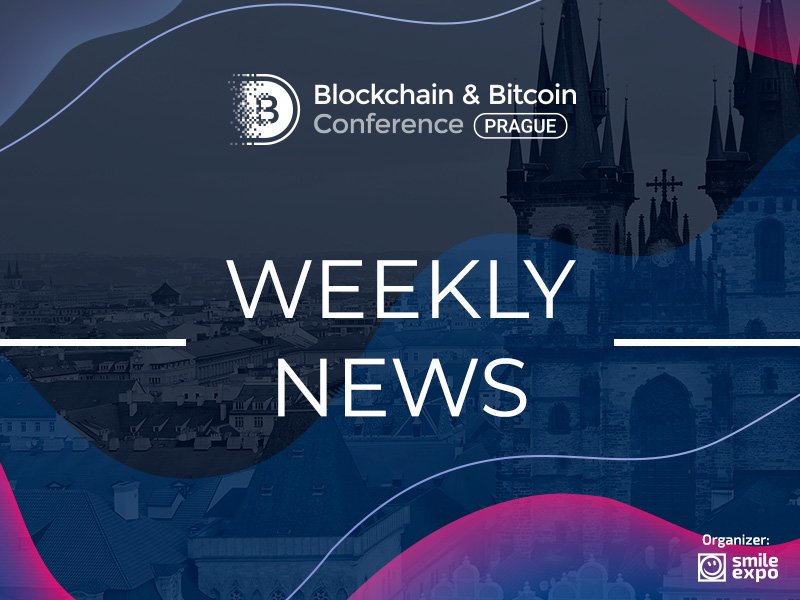 How many cryptocurrency ATMs were installed throughout the world in 2018? Why bitcoins are sold in tobacco shops in France? These issues are revealed in our traditional weekly digest.
Genesis Coin – leader in crypto ATM production
Puerto Rico-based Genesis Coin has become a leader in the amount of installed cryptocurrency ATMs within 2018: its market share is 31.8%. The second place is taken by a Czech-based company – General Bytes, while US-based Lamassu occupies 10.7%. According to the Coin ATM Radar statistics, there are 4085 cryptocurrency ATMs in the world now. Their number grew twice in 2018 in comparison with 2017.
Cryptocurrency to encourage µTorrent users
A Singapore company, BitTorrent Foundation, is going to launch its own token based on the TRON protocol. BitTorrent Token (BTT) will be given to people actively engaged in seeding, motivating them to store files on their computers as long as possible.
BitTorrent Token will become a continuation of the Atlas project based on the TRC-10 standard. Cryptocurrency emission is 990 billion BTT; a token sale will be conducted on Binance's Launchpad platform. Besides, it will be possible to receive BTT using AirDrops.
Growth in Asian and EU stock markets
Trade negotiations between the USA and China led to the growth in European and Asian stock markets. Shanghai increased by 0.7% and Shenzhen by 0.8%. European major exchanges such as FTSE went up by 1%.
Details of negotiations are not disclosed yet, but Chinese Foreign Ministry spokesman Lu Kang describes them quite successfully. The growth shown by European and Asian stock markets should significantly raise Dow, Nasdaq, and S&P indices.
ESMA publishes recommendations on cryptocurrency regulation
The European Securities and Markets Authority (ESMA) has unveiled a set of rules allowing to regulate cryptocurrencies and launch ICOs. ESMA offers to divide cryptocurrencies into two types: those relating to financial tools and the rest ones. Steven Maijoor, Chair of ESMA, stresses that some cryptocurrency assets can obtain a status of financial tools in accordance with MiFID.
French tobacco shops sell bitcoins
Keplerk Fintech Company started selling cryptocurrencies in six Paris-based tobacco shops called Tabacs. Right now, customers can buy there BTC vouchers for 50, 100, and 150 euros. They can be exchanged for cryptocurrency on the website.
The popularity of cigarettes is falling, thus tobacco shop owners expand their businesses by offering clients payment services, cell phones, and cryptocurrency. According to a representative of Keplerk, the project is aimed at those being afraid of buying bitcoins online.
Water purifier on blockchain to help to earn tokens
China Mobile, a Chinese telecommunication company, has presented its new solution based on blockchain: a water purifier with a computer chip and an IoT module. The device collects information about user actions and records them in SWTC public blockchain.
People receive a certain amount of PWMC tokens depending on the frequency of water purifier usage. Various goods, including new water filters, can be bought for these tokens. The new solution can be purchased by participants of the crowd funding campaign launched on JD.com.
---
Learn more about cryptocurrencies at Blockchain & Bitcoin Conference Prague held in March!
Meet new speakers and key news of the conference