Possibilities of Tokenized Securities: to Be Discussed by MLRO & Head of Compliance at Currency.com – Nigel Crome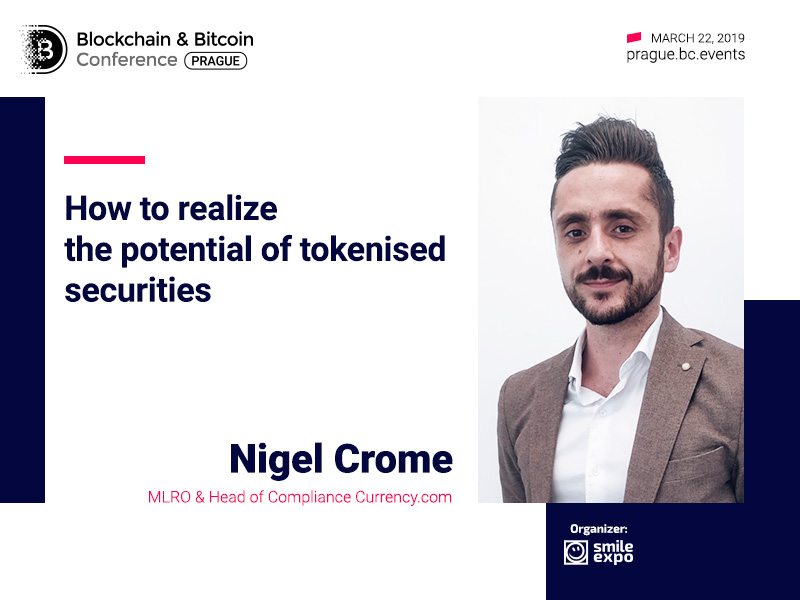 Tokenized securities are shares in companies which give users certain property rights. How to use shares in the company and what are the advantages of STO?
Tokenized securities will be discussed on March 22 at the Blockchain & Bitcoin Conference Prague. MLRO & Head of Compliance at Currency.com Nigel Crome will deliver the presentation "How to realize the potential of tokenised securities."
Nigel Crome is an expert in risk management, equity research, banking industry and compliance management.
The specialist has worked in large banks, as Gibraltar International Bank and Moneycorp Bank, where he has controlled the compliance and business development.
Currently, the speaker is the MLRO & Head of Compliance at Currency.com. The platform has become the world's first regulated tokenized securities exchange licenced in accordance with the Decree № 8 of the Republic of Belarus "On Development of Digital Economy".
---
Learn more about tokenized securities from the expert at the conference!
Meet new speakers and key news of the conference