Blockchain in insurance: guarantee of safety and reliability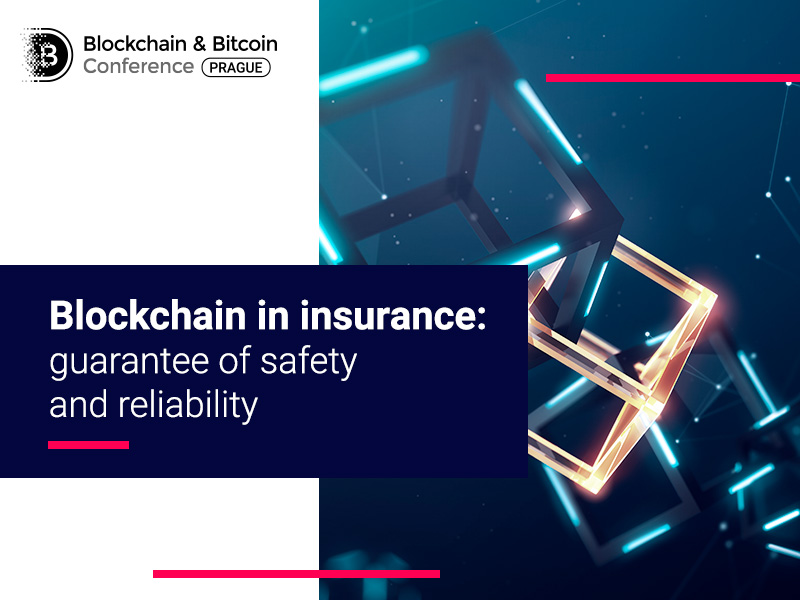 Currently, fraud, lack of credibility, and high services pricing are key problems of insurance. What is more, the consulting firm McKinsey & Company calculated that about 5-10% of insurance claims are violated.
For data protection and contracts performance, blockchain in currently being introduced in insurance. Follow the article to get to know how the distributed ledger solves insurance related issues and what advantages it offers.
Insurance challenges
Nowadays, insurance companies are to deal with multiple challenges: more regulatory requirements appear, the industry growth is slowing down, and insurers need to process a big data load.
Besides, low credibility between clients and insurance companies is evident. People often worry about their personal data and take insurers' work with a pinch of salt.
As reported by analysts at the audit company PwC, the main pitfall of insurance industry lies in outdated technologies. According to the experts, technological advance and IoT devices in insurance may help digitalize the sphere. Blockchain is one of the ways of insurance platforms developing.
Benefits of blockchain to insurance
Blockchain technology would help the insurance field grow due to new solutions, an increased reliability level, and guaranteed safety.
Smart contracts
Smart contracts, or automatically executed documents, are one of the main benefits of blockchain to insurance.
Such contracts store data about the obligations of parties. Transparency makes it easy to check information. Besides, due to a distributed register that stores records of transactions and payments, no one can forge them.
Smart contracts may guarantee fulfillment of all contract requirements, and payout of a compensation.
Low pricing
The technology would allow insurance companies to reduce expenses since all data can be verified automatically not involving third parties.
For example, blockchain would help verify customer's identity, force of an agreement as well as obtain access to all claims of an affected party.
Big data volume
Smart cities are developing nowadays. There exist lots of interconnected IoT devices. The more gadgets, the bigger data for analyzing becomes.
Blockchain would help effectively manage Big Data that will be stored in one place and available for verification. Thus, insurance companies would have an opportunity to investigate more data. This would help them come up with new customized products and models.
Examples of blockchain in insurance
Etherisc
Etherisc is a platform developed on the Ethereum blockchain. It offers various types of social insurance. For example, users may insure life in case of death, health – in case of a disease as well as take out catastrophe risk insurance.
Besides, farmers may insure their harvest. They simply need to choose an agricultural product and specify a farm's location. In case of a flood or a drought, farmers will immediately get an insurance payout.
MetLife
In August 2018, the insurance company MetLife's subsidiary LumenLab started testing a blockchain-powered product aimed at the protection of pregnant women with a risk of gestational diabetes.
An insurance product Vitana connects clients' electronic medical records with their smartphones. Thus, it takes no time to issue an insurance statement. What is more, payouts are given automatically as soon as a diagnosis is made.
The project is undergoing six-month testing and then will be available to patients in Singapore with frequent disease cases.
Pilot project
In January 2019, the U.S. state Vermont launched a pilot blockchain-fueled project for the insurance sphere.
The Secretary of State's Office and Department of Financial Regulation signed a memorandum of understanding in order to fulfill the project.
As stipulated in the pilot document, insurers may leverage blockchain to file registration and report documents. The project is aimed to assess blockchain as a means of keeping digital records in insurance and improving regulatory processes in the state.
---
Visit Blockchain & Bitcoin Conference Prague to hear crypto experts discuss blockchain tech.
Meet new speakers and key news of the conference