KYC helps those who help themselves: how to protect yourself in ICOs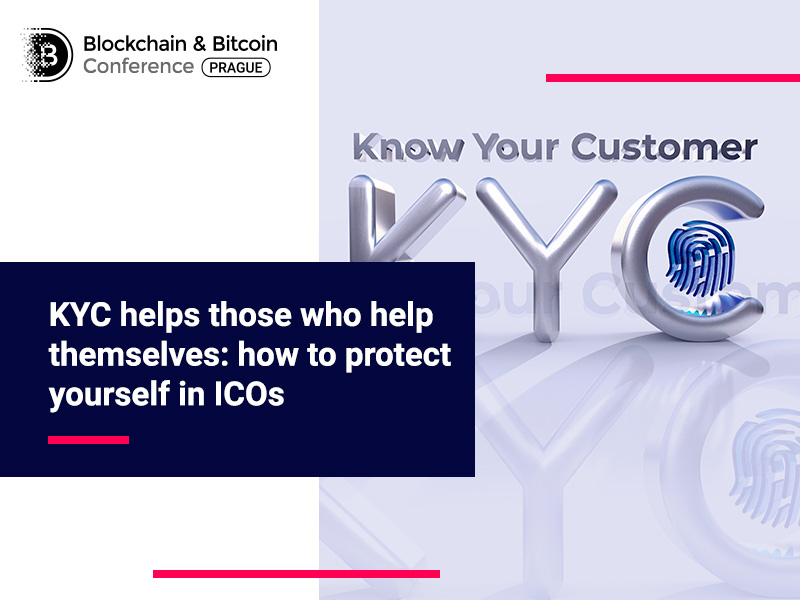 Initial coin offering (ICO) is a relatively new way of fund raising. The Mastercoin project, currently known as Omni, was the pioneer in 2013. The international crypto community still does not regulate ICOs, and swindlers do well out of this as best they can. 81% of startups raising more than $50 million using such investments were bogus. The information is based on the results of Salis Group's study. However, investors can also be dishonest, trying to launder money earned by foul means.
So, what's to be done by both parties? KYC verification can be a solution. The article explains what it means and how this concept will help ICO participants.
ICO and regulation challenges
A token sale is based on investments in cryptocurrencies where confidentiality is one of the main principles. Therefore, startup founders, ICO initiators, can be endangered by criminals aimed at money laundering. It is caused by the anonymity of digital currency holders and the decentralization of resources containing virtual money all over the world. Fraudsters take advantage of the situation because one fails to trace them.
At the same time, project creators can be malefactors as well. There are websites with ICO ratings, but you should not rely on them. Authors of such lists can be corrupt or poorly qualified, and developers can be unreal. One can simply copy a project and prepare fake team profiles and a third party for fund raising.
Know your customer
KYC stands for know your customer. This phrase has become generally accepted and is used everywhere at any financial institutions relating to banking, insurance, licensed gambling, investing, etc. KYC is applied to regulate this kind of companies, as they deal with individuals' money.
This term means that organizations engaged in the financial credit system should verify contractors' identity before transactions. In other words, all transaction participants should prove and authenticate their identities by attaching evidences.
Role of KYC in ICOs
KYC in the initial coin offering will help to establish contractors' identity as well as to understand the nature of their businesses and transparency of used funds. It will improve confidence among all transaction parties: token buyers, development team, third-party services that confirm the identity of main members of the agreement. Besides, project implementation and financing will be conducted within legal environment.
Conclusion
Thus, the KYC procedure will allow to make ICO sector transparent. Startup administrators will feel certain that investors' money is not involved in shady transactions, while investors will rest assured knowing they will obtain their dividends, as developers won't deceive them. Moreover, both parties will get rid of legal problems and conflicts with legislative and legal bodies.
---
Blockchain experts will discuss cryptocurrencies at Blockchain & Bitcoin Conference Prague.
Meet new speakers and key news of the conference