Marketing and video advertising on blockchain: technology advantages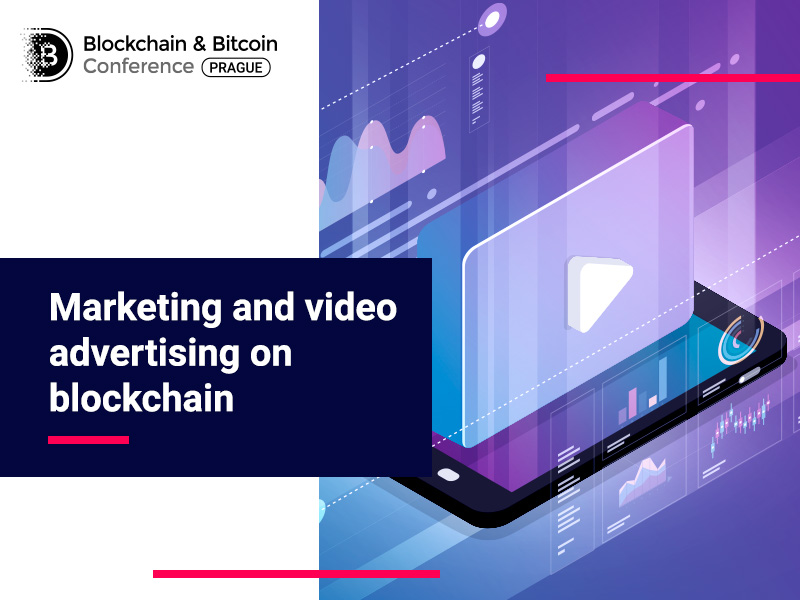 Today, there are a lot of challenges in the advertising and marketing sector, including fake views, fraudulent schemes, and the lack of transparency. Besides, frequently facing poor-quality content, users stop paying attention to advertising.
Let's figure out how blockchain can solve existing problems and what advantages the technology offers to marketing and video advertising.
Blockchain in marketing
Click fraud
Promotional online platforms come across situations when ads are viewed by bots and clicks are faked, which has a negative impact on marketing.
Moreover, the study shows that traffic cheating causes companies great loses that can reach up to $7 billion per year.
In this case, blockchain can provide a ledger presenting websites, which do not use fraudulent schemes. By the way, the technology will provide transparency of transactions, allowing to avoid fraud when dealing with advertisers and publishers.
Absence of motivation
Companies spend plenty of funds on marketing, but users often miss ads listlessly. According to analysts, approximately $27 billion will be wasted on unseen advertisements by 2020.
One of the reasons why users do not want to spend their time on advertising is off-grade and annoying banners. However, blockchain can offer the solution: rewarding of users for ad viewing. For example, they can obtain tokens for clicks and then spend these coins at their own discretion.
Targeting
Token rewarding can improve targeting in marketing. For instance, clients can receive coins when sharing their data for promotional purposes. Thus, advertisers will be able to direct banners to the target audience.
Blockchain and video advertising
Blockchain will offer a variety of advantages for OTT services related to video advertising:
decreased burden on the advertising system;

reliable processing of transactions;

an access to premium assets;

transparency and possibility to conclude deals without third parties.
Furthermore, the supply chain involves numerous content delivery networks (CDN), making blockchain integration more convenient.
IAB predicts that blockchain will be extensively adopted by the video adverting sector in 2019: the technology will be used in long-term and premium videos and TV advertising.
Case studies of blockchain application in ads
Premion
Premion – is an example of current usage of blockchain in video advertising. The advertising OTT platform applies the technology to provide transparency and security of ads.
The platform guarantees that ad impressions are within the safe OTT or CTV environment without fraud. The resource has been already providing around 125 suppliers of various content with brand advertising.
Brave
Brave is one of the most successful marketing projects based on blockchain. The browser has a payment system and an ad blocking option.
At the same time, if users do not block advertising and face an ad they are interested in, they can express gratitude to the advertiser and get BATs (Basic tention Tokens) for their attention.
The browser also monitors the quality of content and shows users only verified and relevant banners.
adChain
The adChain platform by Data & Marketing Association and MetaX offers Ethereum-based open protocols.
The adChain decentralized project provides an off-the-shelf ledger of websites that do not use fraudulent schemes when placing ads. Given information allows to solve the click fraud problem.
---
Crypto experts will discuss blockchain in marketing and video advertising at Blockchain & Bitcoin Conference Prague.
Meet new speakers and key news of the conference